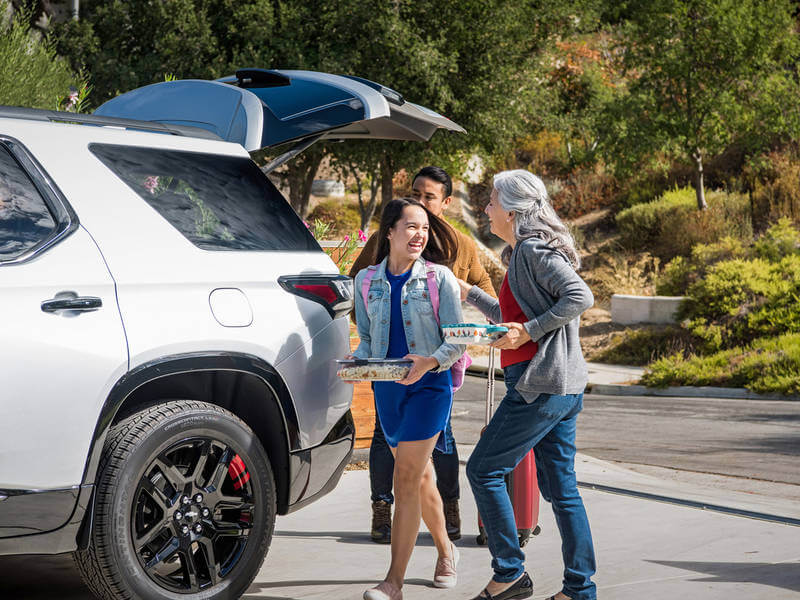 Yes, ladies and gentlemen, the holidays are upon us … the turkey is in the brine, pie crusts are being rolled out, belts are being loosened and Christmas lists are getting made. This is such a fun time of year, and while it can be insanely busy, the opportunity to take some time out with family and friends makes it all worth it. But is your vehicle road trip ready?
The holidays are some of the busiest times of the year for travel. In fact, AAA estimates that this holiday season will see the heaviest traffic since 2005. They estimate that around 45.5 million Americans will take to the road this Thanksgiving – yes, 45.5 million! That is a lot of cars out there on the roadways!
Considering how many cars and trucks will be out there on the road, AAA also anticipates rescuing more than 330,000 motorists during the Thanksgiving weekend. The top three reasons they are called out over the holiday weekend is usually due to flat tires, battery related issues, and lockouts. This is why getting your vehicle road-trip ready is such an important part of planning for your trip.
How to Get Your Vehicle Road-Trip Ready
Inspect your tires. Make sure the tire pressure is at the right level, and if they are showing signs of wear and tear, you might want to consider replacing them. Also, it is a good idea to have your tires rotated and the alignment checked before heading out on your trip.
Check all your fluid levels, including oil, transmission fluid, brake fluid, power steering fluid, engine coolant etc., If you are getting close to being due for an oil change or a transmission flush, it is a good idea to go ahead and get one done.
Make sure your windshield wipers are in good condition – you never know what kind of weather you might run into.
Perform a battery test – the hot Arizona summer can really do a number on car batteries. If you feel that your battery's cranking speed is slower than before, it is probably time for you to replace it.
Make sure your car is equipped with a first aid kit and an emergency kit – A basic version of the emergency kit should include: two roadside flares, a quart of oil, extra fuses, a flashlight, a multipurpose tool commonly containing pliers, wire cutters, a knife, a saw, a bottle opener, screwdriver, file, and an awl, a tire inflator, some rags, and a pocket knife.
It is also highly recommended by the DMV to inspect your brakes and suspension before getting on the road.
Change the air filter if you haven't done so recently.
Look for anything irregular, including leaks, loose clamps, and worn hoses
Keeping up with your regularly scheduled preventative maintenance can help keep your holiday from becoming a vehicle nightmare, complete with bills for several thousands of dollars in car repair work. Come see us here at Good Works Auto Repair and we will help ensure that vehicle is ready to hit the road this holiday season!