Most people like to take their car in for auto service and auto repairs about as much as they like going to the dentist!  Often consumers feel uncertain, overwhelmed, and distrustful when they arrive at an auto shop.
The reasons consumers dislike service facilities vary. Expected poor service, confusing explanations, inconsistent diagnoses of a problem from one auto service shop to another, differing prices, general fear and distrust arising from ignorance of what the vehicle needs. All of these problems and more can contribute to consumers' car-care wariness.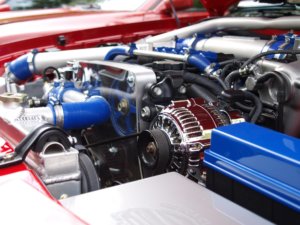 The owners at Good Works Auto Repair in Tempe, have the answer.  Glen and RaeAnn Hayward have been working hard to win customers over since opening their shop in 2004. Hayward said being in an industry with a questionable reputation of trustworthiness can make his job tougher when trying to win over skeptics.
As more car owners hang on to their vehicles, repair shops that can care for older models become more in demand. The average age of the U.S. vehicle fleet has increased 17 percent over the past 10 years, with the typical car on the road being 11½ years old — a record high, according to research firm IHS Markit. Also, 75 percent of the aftermarket auto repair is performed by independent auto repair shops like Good Works Auto Repair.
In a recent survey of vehicle owners, trust was the major issue, with 38% of vehicle owners saying they don't have much confidence in their mechanic and 66% of respondents say they have been "ripped off" by an auto repair shop. Hayward has said that decades of experience has taught him that delivering exceptional service and building relationships with every repair is the best way to accomplish this. This includes doing oil changes, which Hayward said he loses money on. But, it helps maintain clients' vehicles and gives his team a chance to look at them and offer preventive maintenance advice, which they are free to take or leave. He shows them around the shop and takes photos of what he sees as potentially costly problems and sends them to customers to evaluate.
Another way Hayward has won his customer's respect, he upped his previous two-year, 24,000-mile warranty for parts and labor to an unheard-of three years and 36,000 miles to further earn customers' confidence. "That's a part of how you win people's trust, by offering a warranty that supersedes anything that's out there in the industry," he said. "It's about treating people with respect and dignity … not thinking about how much money you're trying to shake out of their pockets."