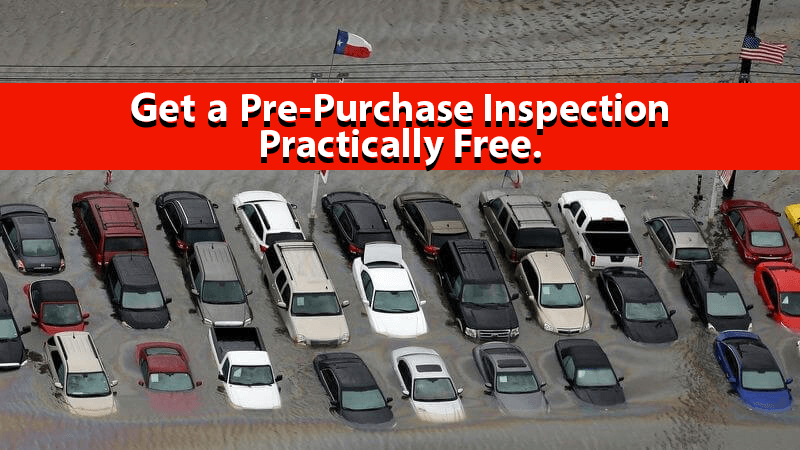 While the images of the devastation caused by Hurricanes Harvey and Irma are still fresh in all our minds, we'd like to remind you that all those cars that were flooded are now seriously damaged, and in most cases, written off as total losses by the automobile insurance industry. Why does this matter? Because estimates indicate that there are over 500,000 flood-damaged cars coming out of Texas alone, and they are being shipped out to unsuspecting buyers all over the United States – including Arizona.
And just because you are considering a used car that appears to have a clean title, remember what happened after Katrina – a little-known practice of "Title Washing" emerged. Title washing helps car owners remove their vehicle's "salvaged" or "flood-damaged" branding. Titles are washed by transferring a salvaged vehicle to a state that doesn't recognize the brand. When the state issues a new title, it may no longer show that it had been salvaged. If that does not work, the seller will simply move the car from state to state until the branding is gone. When it is, the vehicle's history will have been "washed" clean.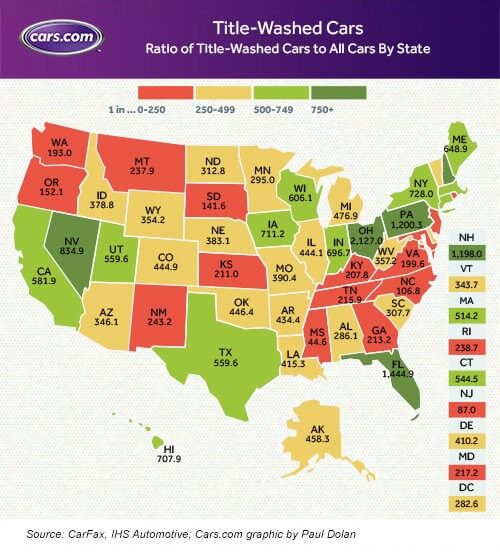 You may be thinking, "It's just water, so what's the big deal?" The big deal is simply that a flooded car is rotting from the inside out. You can accurately interpret that as lots of headaches and dollar signs in the future.  A car that has been flooded will eventually have failing electrical systems and wiring, seizing up of mechanical systems, and rusting of metal components inside and out. And, that's not even mentioning the odors, molds, and dirt that will forever inhabit the interior of the car!
There's a very good chance many of these flooded cars will be "For Sale" here in the Phoenix area in the next few months. Don't get ripped off!  Be assertive in your inspection of any car that you purchase. Here are a few suggestions:
Take a sniff. Musty or moldy odors inside the cabin are a sign of prolonged exposure to water. Likewise, strong air fresheners and cleaning solution smells can be a sign of a cover up. We recommend also running the A/C to see if moldy odors come from the vents.
Watch for discolored carpeting or upholstery. Standing water in a vehicle will often leave a water line. Some used cars have even been brought into Arizona with brand new upholstery – once again, a cover up!
Examine the car for water or dirt buildup. Fogged up headlights, taillights, or dash panels; muddy areas where water would pool, such as under the seats and on the floorboards; or a water line in the engine compartment or trunk are sure signs that the car has been exposed to standing water.
Spend a few dollars to have a reliable mechanic perform a pre-purchase inspection. This is money well spent, even if the car you are considering has not been in a flood. An experienced auto technician can pull the history of the vehicle from sources such as CARFAX or AutoCheck to determine if a car title has been "washed", spot caked mud in alternator crevices or behind wiring harnesses, and inspect starter motors and power steering pumps. A thorough inspection can help you negotiate the best price for a quality used car – or give you the signal that you need to run the opposite direction.
So buyer beware! Don't fall for a deal that is too good to be true. Shop from reputable dealers, question anything that looks suspicious and let our technicians protect you from a bad investment. To make it even easier – for a limited time only, we are offering a special on our pre-purchase inspections:  All $99.99 Pre-Purchase Inspections come with $100 off ANY repairs recommended during the inspection!  Click here to see the coupon below or mention this offer when you schedule your appointment.