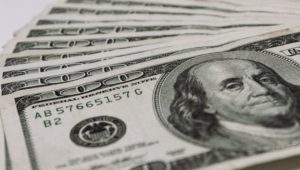 Budgeting for anything can be hard – especially with all of the demands that life expects of you. You've budgeted for your vehicle and included the monthly payment, your insurance premiums and even gas expenses. Great job! But what about the routine maintenance and auto repairs that you'll need to pay for? The majority of Americans don't get free oil changes  or free tires but they will certainly affect the safety, quality and performance of your vehicle down the road.
What should you budget for?
We have come up with the Top Five Maintenance Items to Budget For below. Don't ignore them – it'll just cost you big bucks in the long run when your vehicle is falling apart, breaking down or has no value.
Major mileage-based services  – These occur at 30K, 60K, 90K, etc., miles. Things like oil changes and fluid changes keep the bigger components working well.
Tires – you need proper inflation, tread, rotations, etc. They're going to last you thousands of miles, but things like lack of rotation, incorrect air pressure, weak shocks/struts, poor alignment, and road hazards can speed up the wearing process.
Oil changes – keeping your engine healthy is vital, and a good auto repair shop will inspect other components too, giving you a heads up if other auto repairs are necessary, or may be necessary in the future, thus also helping you budget.
Fuel injectors – cleaning them along with your throttle plate is something many vehicles today need. When it doesn't get done, you'll know something is wrong because bigger problems have occurred.
Struts and shocks – you don't have to have these changed often – only when you hit some high miles. It's an investment and something to start budgeting for early due to their cost.
As hard as budgeting can be, it can be done with some planning and some communication with your trusted repair shop. We offer a complete service interval schedule and look forward to maintaining your vehicle rather than always repairing it. Vehicles are cheap, they're an investment but proper preventative maintenance and having these five services done are a good way to protect that investment and get the most out of it.