Honest, Affordable
Auto Repair in Tempe
If you are looking for an auto repair shop around Tempe with a stellar customer service rating, one you can trust, and one who ensures that all car repairs will be done right THE FIRST TIME? Then you have come to the right place!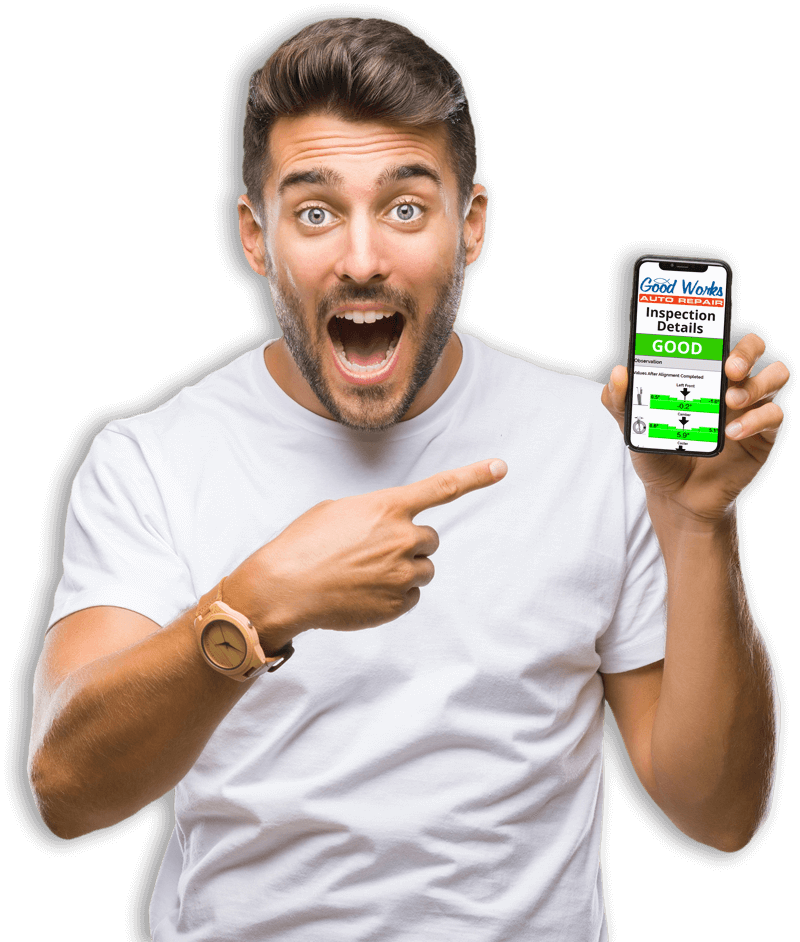 Good Works Auto Repair customers give us a 98.23% Customer Satisfaction Rating!
We really mean it when we say "Everyone and Every Repair Counts!"
From preventative maintenance to complex auto repairs, our ASE Certified mechanics are ready to get you safely back on the road.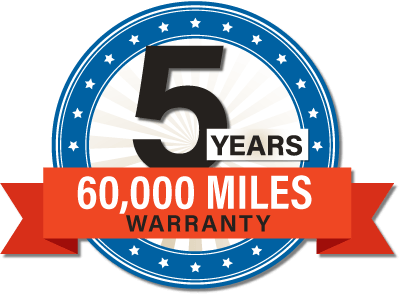 Quality Car Repair Service
 Friendly and helpful staff focused on building a relationship with you, our customer.
Written estimates prepared by a professional service advisor who will help you understand the nature of your vehicle's needs and accurately reflect cost and time of completion.
Service by ASE Certified Technicians who strive to repair it right the first time.
High quality products and parts that enhance your vehicle's performance and reliability.
Convenient service hours.
Free rides to and from the Tempe Light Rail Station.
A 5 year, 60,000k warranty that guarantees our work.
Comprehensive State of Health Assessment on EVERY visit.

Comprehensive
State of Health Assessment on EVERY visit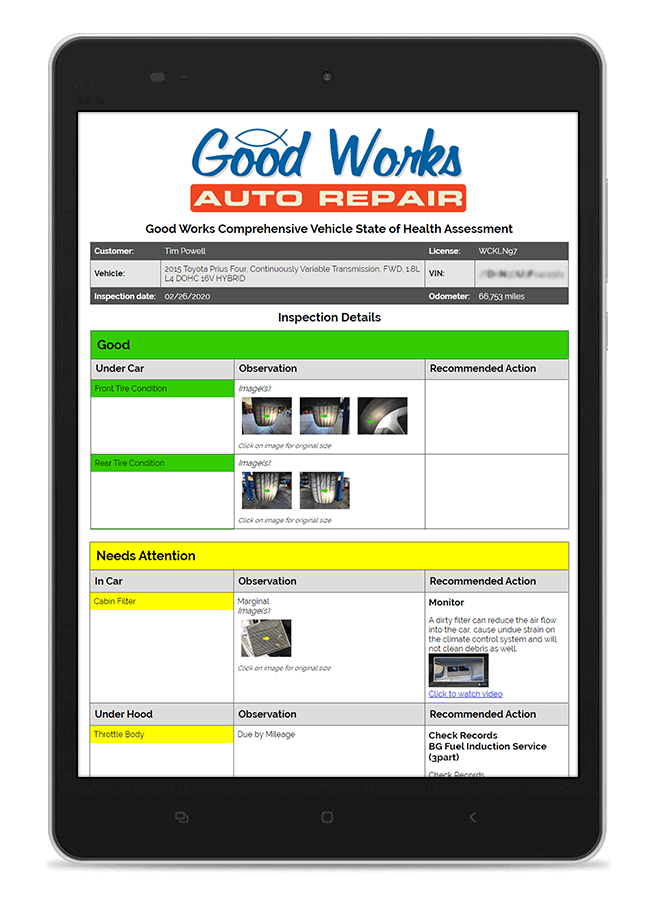 Don't just take our word for it!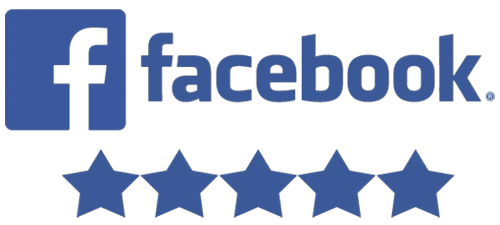 "I enjoy the friendly service when you walk in, the quality of service from the guys, and the honesty of everyone there!"
– Lisa B.
"We've been coming to your shop for about three years now and you never let us down. We continue to appreciate your high level of customer service and will continue to send our friends your way. Thanks again!"
– Larry O.
"I appreciate the great work that you do. I especially appreciate knowing if I am going on an out of town trip, that my car has been examined meticulously. Last year, I was planning an out of town trip to Flagstaff; you discovered that my battery was about to expire. I was able to replace it before leaving. Thanks!"
– James C.
Schedule an Appointment
and discover our award winning customer service!