Brake Service in Tempe & Mesa

News Articles From Good Works Auto Repair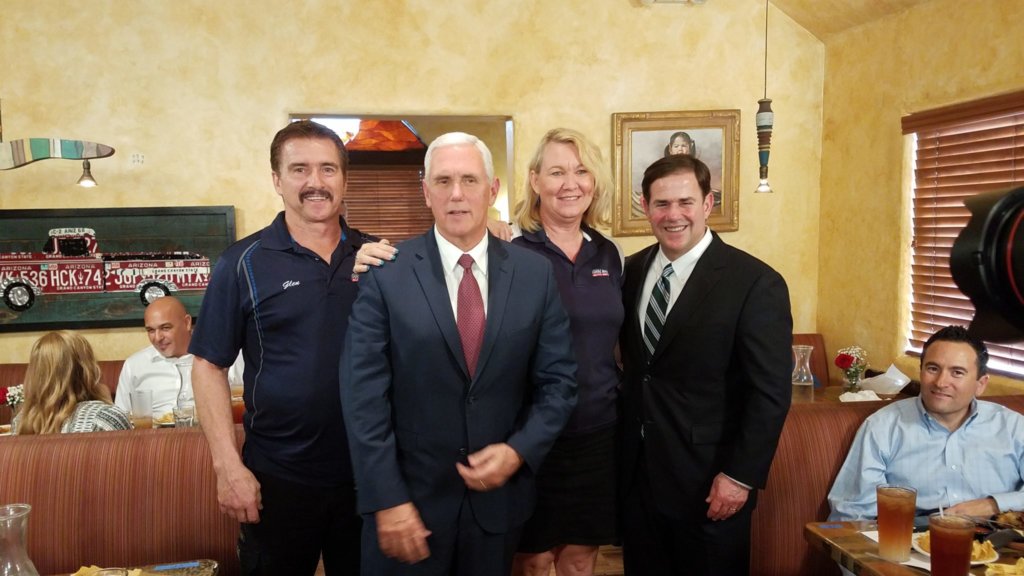 Vice President Mike Pence met with local community and business leaders in Phoenix on Tuesday, October 3rd. Our own Glen and RaeAnn Hayward were there and had a nice sit-down with the vice president. He was in town talking about the need for tax reform. In his speech, he stated that President Trump wanted him "to listen to the job creators and to listen to the great leadership in Arizona about the best way to go forward." What a privilege that Good Works Auto Repair was invited to join in the conversation! To read the full article please click here.
---
Tempe Repair Shop Offers 3-Year, 36,000-Mile Warranty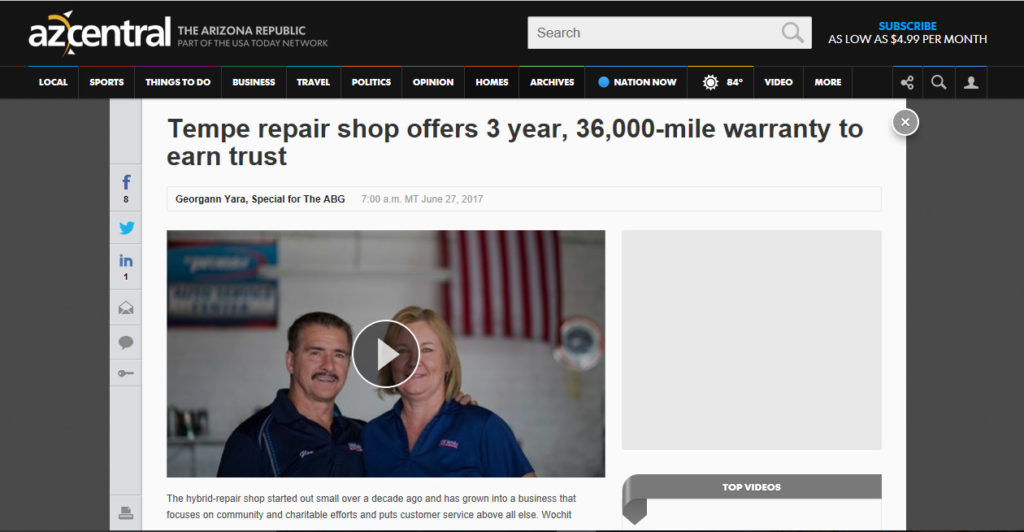 ---
A Mom Thanks Glen
---
Used Car Dangers- Unrepaired Recalls
---
Hidden Water Damage to Your Vehicle
---
On KPNX: Helping Teens Buy The Right Used Car
---
How to Winterize Your Car with NARPRO
---
KTVK Interview - No You Don't HAVE to Replace Your Hybrid Battery!
---
Driving through monsoon flood waters - KPNX Good Works Auto Repair
---
Don't Get Ripped Off!!
---
Hidden Water Damage In Your Vehicle
---
Don't Get Stranded This Summer!!
---
Warning Signs for Your Car's AC Unit
---
Winterize Your Car with NARPRO
---
Good Works Auto Repair Partners with The Surprise Squad
Good Works Auto Repair recently teamed up with Channel 3's The Surprise Squad and Helping Hands for Single Moms to surprise Shauna, a hardworking mother of two with a safe and reliable vehicle. Through a very generous donation from Glen's mother, the car was provided by Good Works Auto Repair to Shauna after going through all of the inspections. Congratulations Shauna! Thank you for all of your hard work. The team at Good Works Auto Repair wishes you the best!
---
Clips from the online paper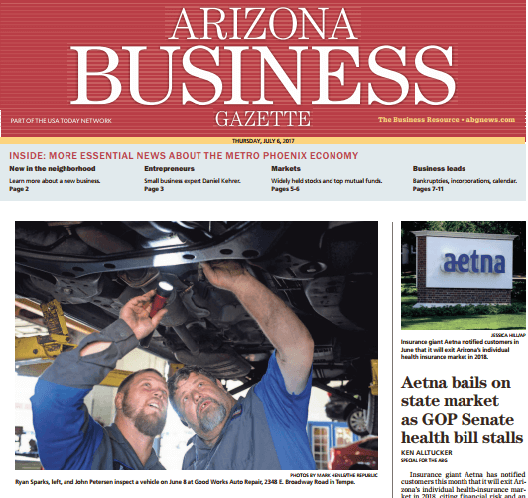 Shop Hours:
M – F: 7:30 – 5:30
Sat: 8:00 – 4:00
by appointment only
We are closed on Sunday
Location:
2348 E. Broadway Rd
Tempe, AZ 85282
"I appreciated the time that Glen took to explain things to me, explain why things needed to be done and also the time to show me! It means alot when the mechanics can take the time to show you what is happening and also to take the time to show you."
Lisa B.
"We've been coming to your shop for about three years now and you never let us down. We continue to appreciate your high level of customer service and will continue to send our friends your way. Thanks again!"
Larry O.
"I appreciate the great work that you do. I especially appreciate knowing if I am going on an out of town trip, that my car has been examined meticulously. Last year, I was planning an out of town trip to Flagstaff; you discovered that my battery was about to expire. I was able to replace it before leaving. Thanks!"
James C.