Our Location
2348 E. Broadway Road
Tempe, AZ 85282
Shop Hours
Monday – Friday
7:30 am – 5:30 pm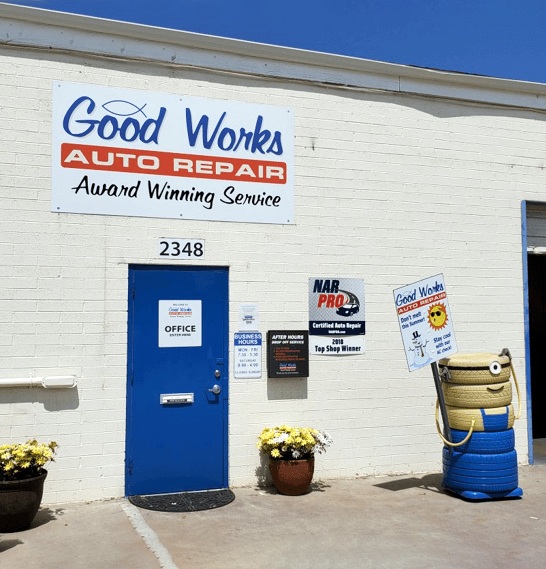 Good Works Auto Repair Tempe
NARPRO honors Good Works Auto Repair Tempe for maintaining an outstanding 98.23% Customer Satisfaction Rating as rated by the most important judges of all-their customers. We really mean it when we say "Everyone and Every Repair Counts!" What makes us unique is that we don't just service your car, we provide trustworthy and reliable service that includes:
Friendly & helpful staff focused on building a relationship with YOU.
Written estimates prepared by a professional service advisor who will help you understand the nature of your vehicle's needs and accurately reflect cost and time of completion.
Service by ASE Certified Technicians who strive to repair it right the first time.
High quality products & parts that enhance your vehicle's performance & reliability.
Convenient service hours.
Free rides to & from the Tempe Light Rail Station.
A 5 year, 60,000k warranty that guarantees our work.
At Good Works Auto Repair Tempe, we know how busy you are, so to help keep your vehicle in top condition, we offer free service reminders when it is time for maintenance. Our excellent team of highly trained, certified and professional technicians works hard to get you back on the road as soon as possible. We are ASE certified and updated on a constant basis to provide you with the highest quality of service.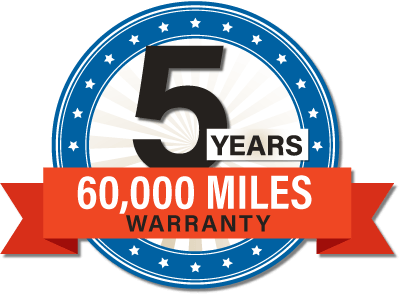 Don't wait! Make your service appointment today!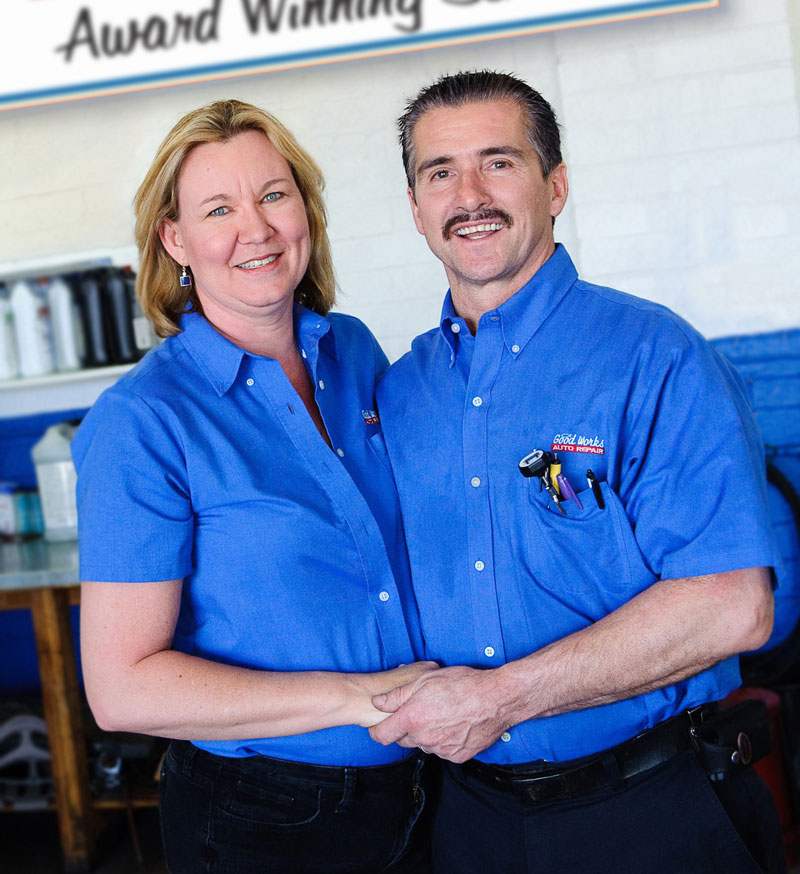 Meet the Owners at
Good Works Auto Repair Tempe
Glen is originally from Milwaukee and loves the Packers. He spent nine (9) years in Mexico and is fluent in Spanish. He is an ASE Certified Technician with over 30 years experience and started working in the automotive field when he was a teenager. He is an accomplished percussionist and vocalist as well.
RaeAnn is an Arizona native, a die hard Packers Fan, a wife of 21 years to Glen and a mother to three children. At Good Works Auto Repair, RaeAnn manages all of the accounting, bookkeeping, payroll and operations. It is definitly safe to say RaeAnn is the glue that holds the pieces together.
Glen & RaeAnn Hayward