Good Works Auto Repair
Customer Care Rewards Program
Look up your Rewards Card Balance!
NOTE: Your Pin # can be found on your digital Rewards Card.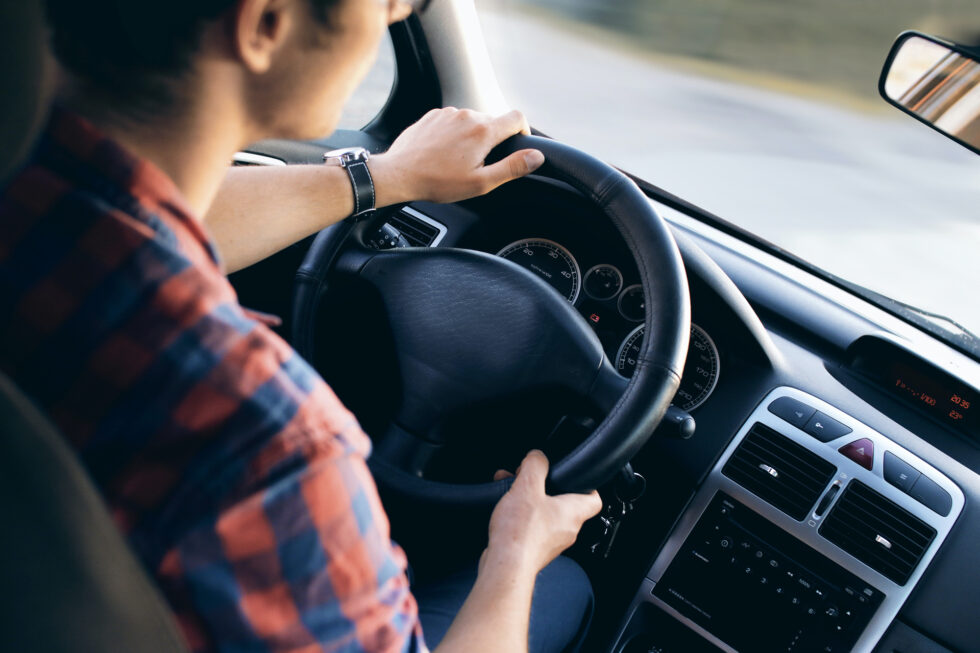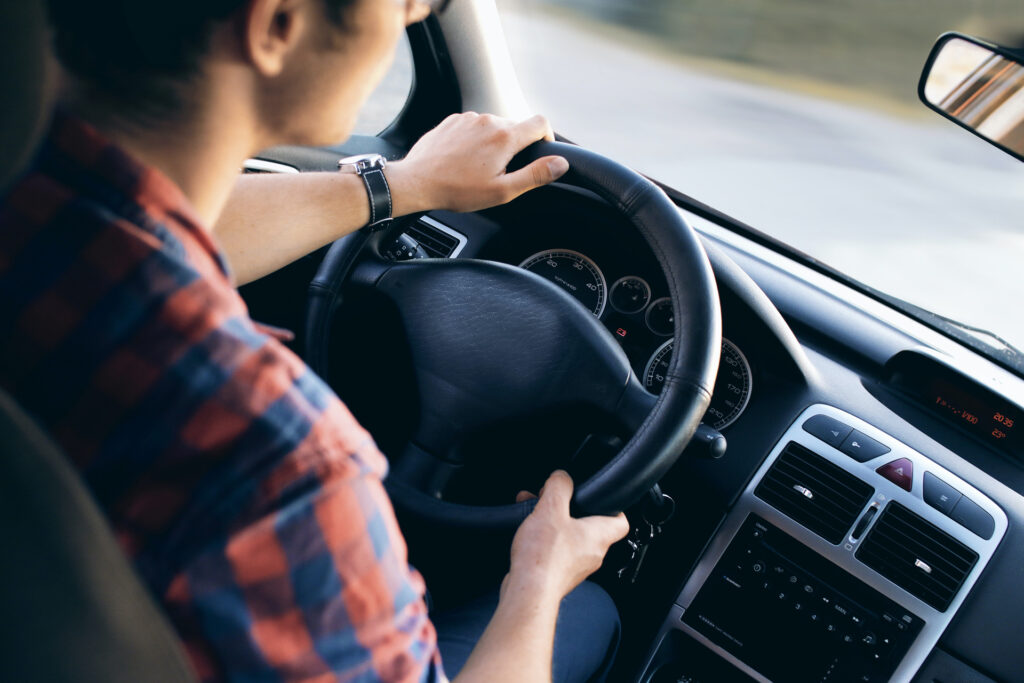 Reward Dollars
Earn 3% of every invoice added to your Rewards Card to use toward future service or repair. Or choose to donate a portion of your Reward Dollars to a local charity or non-profit.
Charitable Giving
You may donate your Reward Dollars to local and national charities. Watch your email and text messages for donation opportunities.
Referral Program
Earn Reward Dollars for every new customer you refer.
Membership is FREE
Look for more benefits and special offers in the mail or by email.
Digital Alerts
Receive triggered email and SMS alerts. Opt-out at any time.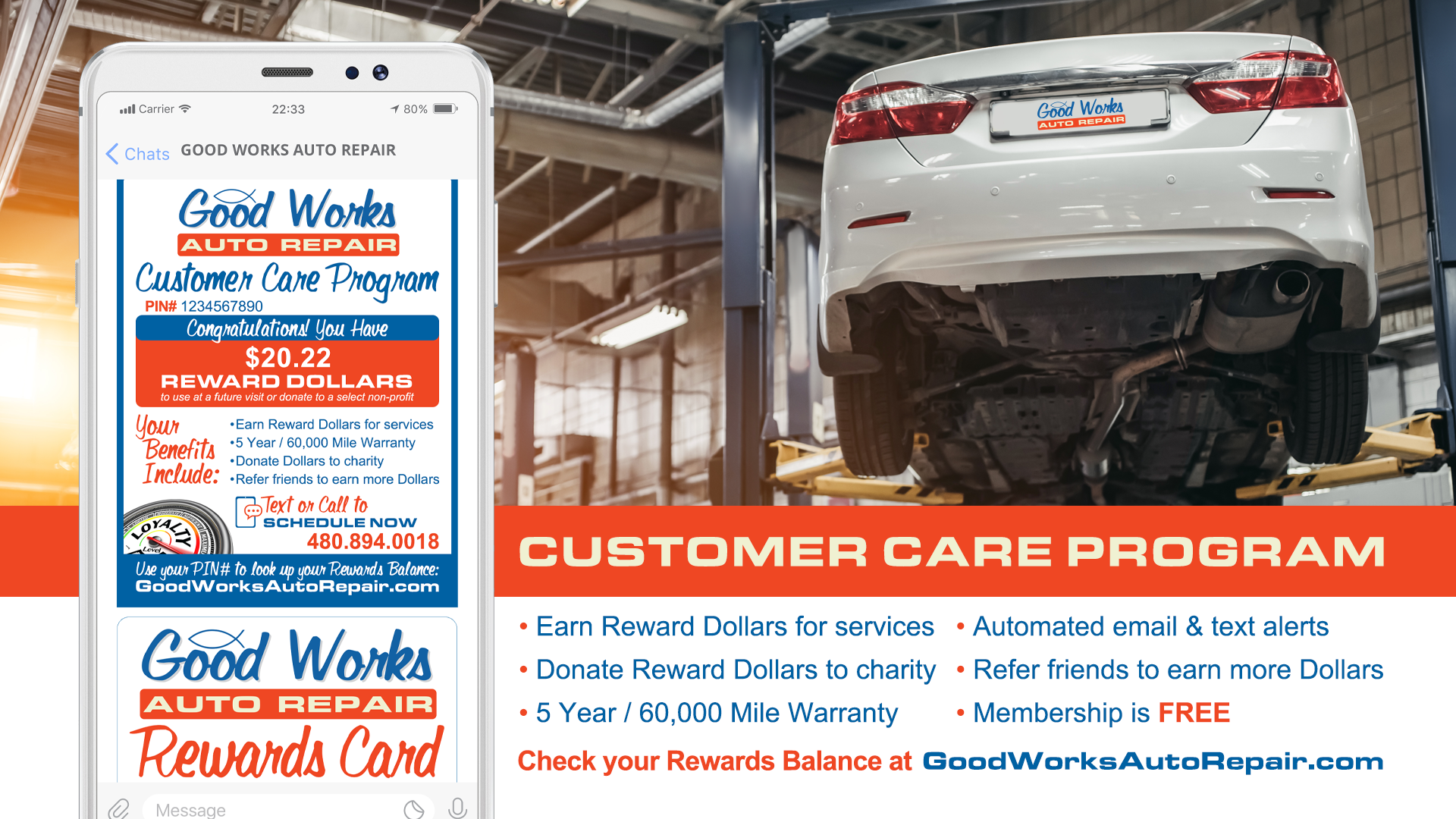 Join our Customer Care Rewards Program today!
Ask a Service Advisor for more information.