Diesel Repair & Performance in Tempe, AZ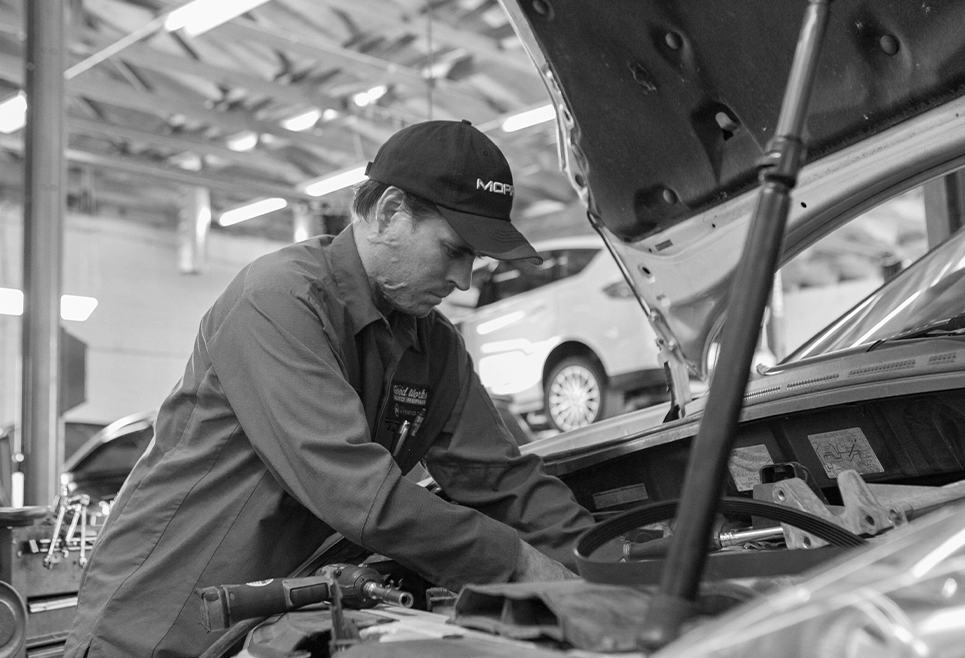 Historically, there have been "Gas Guys" who have been really good at fixing gas engines and then there were "Diesel Mechanics" who were really good with diesel engine repair and service. Today's light-duty diesel truck market, however, is saturated with computerized diesels, so we've made sure that we are well equipped to take care of all your family, business, and fleet vehicles – from the economy car to the work truck. We have the best trained diesel mechanics and our diesel repair shop is outfitted with over-sized lifts and the latest computer diagnostic equipment.
Even though diesel engines truly are workhorses, they have their own set of challenges. That's why you need someone specially trained to work on your diesel pickup, car, or Sprinter van. We understand and can fix no start, long crank, glow plugs, power loss, and excessive smoke. We specialize in all types of diesel auto repair and diesel maintenance to ensure that your truck is running with as much efficiency and torque as the manufacturer advertised.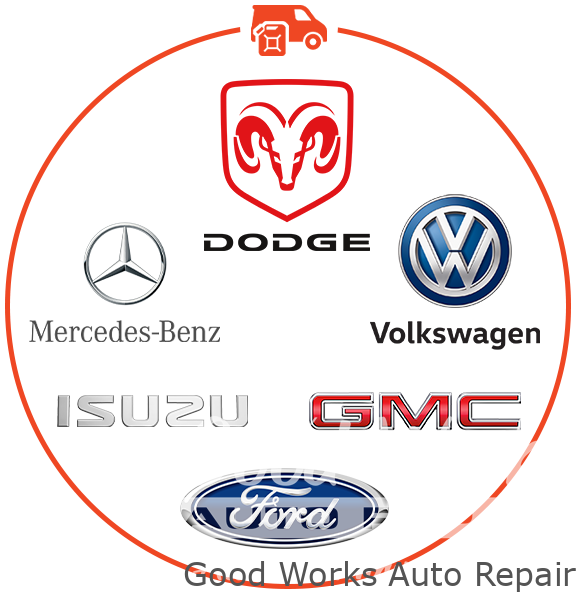 Some of the Diesel Vehicles We Service in Tempe!
Don't wait! Make your Diesel Repair Service appointment today!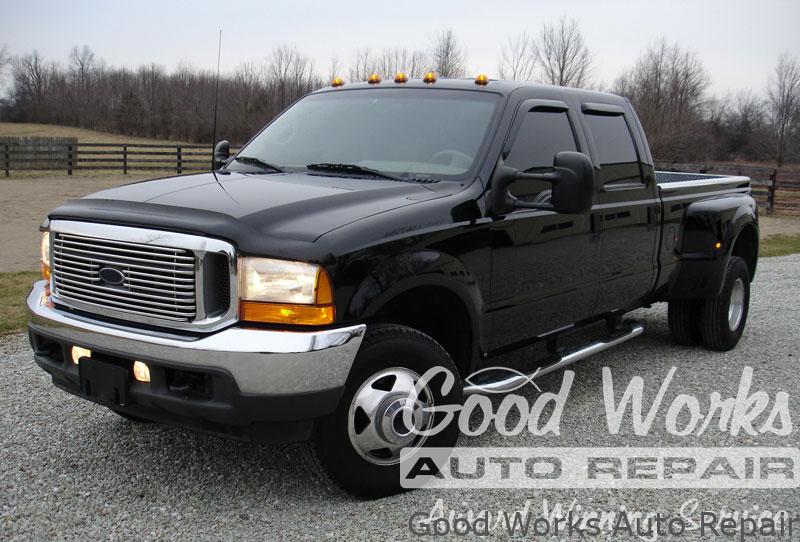 Diesel Repair & Performance Services
Diesel Fuel Injection
Transmission, Driveline, & Differential
Engine Repairs
Computer Electrical Diagnostics
Cranking Speed
Diesel Compression
Diesel Turbochargers & Exhaust
Starting & Charging Systems
Air Conditioning
EGR Coolers
Glow Plugs
Emissions Control
Water Pump & Cooling System
Brakes & Suspension
If your light or medium duty truck is in need of maintenance, we can take care of that too. At Good Works Auto Repair, we use the latest technology to assess and repair even the most challenging auto repair problems. We are happy to provide you with low cost auto repair alternatives & we guarantee all of our work — we know you will be happy with the outcome.