Introducing Facepay: The Fastest and Easiest Way to 
Pay for Your Auto Repair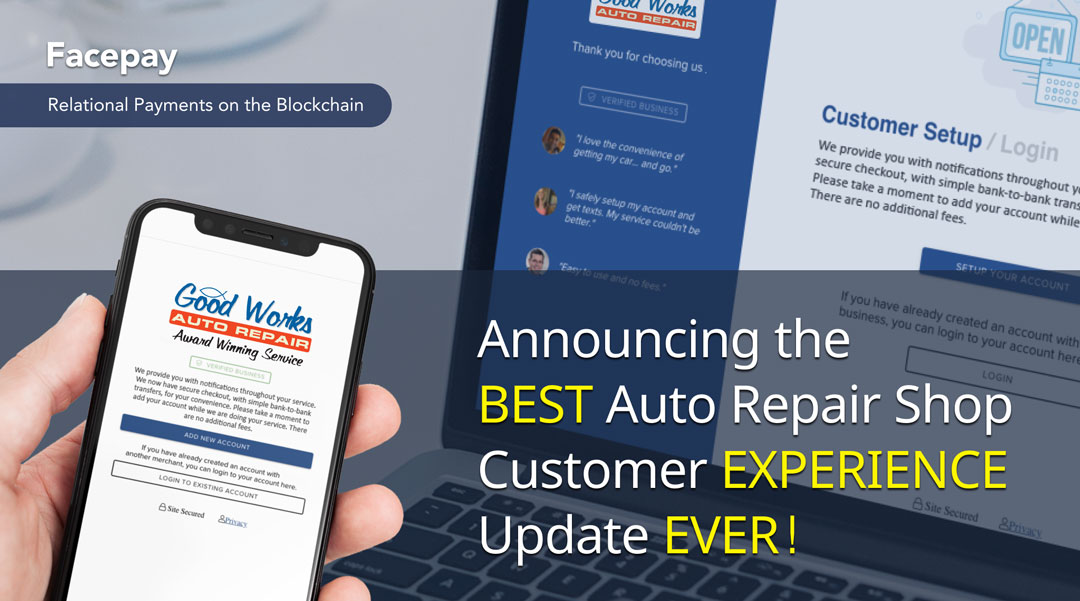 Are you always short on time? You can now skip the chit-chat and pick up your car with very little wait! Simply create a Facepay account with us – it's quick & easy – and you can pay using the app.
Here's how it works … we work with you on approved repairs over the phone and when your vehicle is ready for pick up, we simply text you the details, and you pay through the Facepay app.
Then you can pick up your car at your convenience (and even after hours!). There's no waiting in line for checkout. And even though we will miss you, you can skip the chit-chat!
Life is short. Don't waste it waiting in line to pay. Get Facepay today and get on the road faster.
Quick, easy, and secure sign up process!
Facepay uses a bank to bank payment method like a check or a debit card, but is more modern and secure.
No waiting in line! Get in & out faster.
With Facepay, there's no need to wait in line to pay your auto repair bill and pick up your vehicle. So we can get you in and out faster!
Pay in one click at your convenience!
Contactless payment of your bill from anywhere with one click pay! (And payment information is saved for future use.)
Pick up your car anytime or after hours!
Want to pick up your car after hours? With Facepay you can! Just work out the details with us in advance.
"I love the convenience of grabbing my car and going. No more waiting in line!"

"Setting up my secure account was a breeze. This service couldn't be better!"

"Super easy to use, and no fees! I use Facepay all the time now."