Three Great Options For Auto Repair Financing
Auto repair financing is one of the most frequently discussed topics here at our repair shop. That's because even with the best planning, sometimes vehicles give our customers unpleasant surprises. In fact, these surprises could leave them without wheels or financially strapped. We know that you depend on your car for everything – for your family, your job, and your life. That's why Good Works Auto Repair has partnered with LendMark Financial,  EasyPay Finance, and CarCare One to give you options, and take the burden out of keeping your car on the road.
Making Payments On Auto Repairs
When your car needs a major repair, it's often not a repair that can be completed in phases. Our auto repair financing programs let you get that fix taken care of now, even if you have little or no credit. Then, you can make payments on auto repairs that will keep you on the road and your finances intact. We make it easy – from getting the auto repair financing set up, to control of your account – all from your computer, smartphone, or tablet. There is no need to download anything – simply click a financing option below and fill out the form to qualify.
Auto Repair Financing Option 1:
CarCare One is now Synchrony Car Care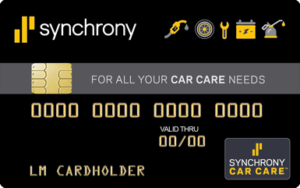 Synchrony Car Care™ is a consumer credit card program that for more than 30 years, has provided easy and convenient financing for customers, enabling them to get the services and repairs they really need, when they need it.  The BEST part is, if your card has the Synchrony, Texaco, or Chevron logo, then you already have an acceptable Synchrony Car Care credit card!
Auto Repair Financing Option 2:
Apply For Financing With West Creek Finance:
No Credit Needed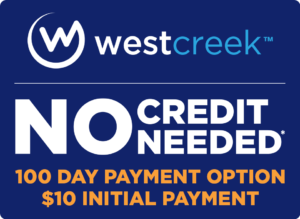 With West Creek Finance, you can apply quick and easy with no hassle. They offer high approval rates of to $5,000. Sign up today and get their 100 day payment option. Let West Creek help you out with your auto repair fixes. Ask about West Creek Financing at your next service appointment and our staff will gladly help you out. 
Auto Repair Financing Option 3: 
Apply For Financing With Lendmark Financial:
Cash For the Expected and Unexpected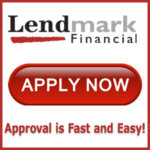 At Lendmark, we understand loans are as individual as the people who apply for them. So we personalize loan solutions to meet your unique needs. But one thing is always the same for every Lendmark customer: we strive to make borrowing easy, convenient, and affordable! Easily submit your application via online or mobile. Just click on the Apply Now icon and go!
Shop Hours:
M – F: 7:30 – 5:30
Sat: 8:00 – 4:00
by appointment only
We are closed on Sunday
Location:
2348 E. Broadway Rd
Tempe, AZ 85282
"I appreciated the time that Glen took to explain things to me, explain why things needed to be done and also the time to show me! It means alot when the mechanics can take the time to show you what is happening and also to take the time to show you."
Lisa B.
"We've been coming to your shop for about three years now and you never let us down. We continue to appreciate your high level of customer service and will continue to send our friends your way. Thanks again!"
Larry O.
"I appreciate the great work that you do. I especially appreciate knowing if I am going on an out of town trip, that my car has been examined meticulously. Last year, I was planning an out of town trip to Flagstaff; you discovered that my battery was about to expire. I was able to replace it before leaving. Thanks!"
James C.