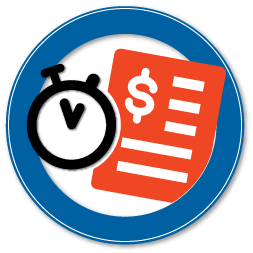 Two Great Options for
Auto Repair Financing
Auto repair financing is one of the most frequently discussed topics here at our repair shop. That's because even with the best planning, sometimes vehicles give our customers unpleasant surprises. In fact, these surprises could leave them without wheels or financially strapped. We know that you depend on your car for everything – for your family, your job, and your life. That's why Good Works Auto Repair has partnered with Koalifi and Synchrony Car Care to give you options and take the burden out of keeping your car on the road.
Making Payments On Auto Repairs
When your car needs a major repair, it's often not a repair that can be completed in phases. Our auto repair financing programs let you get that fix taken care of now, even if you have little or no credit. Then, you can make payments on auto repairs that will keep you on the road and your finances intact. We make it easy – from getting the auto repair financing set up, to control of your account – all from your computer, smartphone, or tablet. There is no need to download anything – simply click a financing option below and fill out the form to qualify.
Auto Repair Financing Option 1:
Apply For Financing With Koalafi:
No Credit Needed
With Koalafi, you can apply quick and easy with no hassle. They offer 90 days same as cash. Ask about Koalafi at your next service appointment and our staff will gladly help you out or apply below.
Auto Repair Financing Option 2:
Synchrony Car Care – 30 Years of Financing Experience
Synchrony Car Care™ is a consumer credit card program that for more than 30 years, has provided easy and convenient financing for customers, enabling them to get the services and repairs they really need, when they need it.  The BEST part is, if your card has the Synchrony, Texaco, or Chevron logo, then you already have an acceptable Synchrony Car Care credit card!
Don't wait! Make your service appointment today!