Good Works Auto Repair customers give us a 98.23% Customer Satisfaction Rating!
Welcome to Under the Hood with Glen!
Welcome to our new series featuring our very own Glen Hayward, Owner of Good Works Auto Repair. We are here to show you why to build relationships with your mechanic and auto repair shops. And how we go above and beyond giving you, the customer, award winning service. Enjoy!
Subscribe to our Channel

Under the Hood With Glen: Are You Really Getting a Good Deal When You Purchase an Auction Vehicle?
Under the Hood With Glen: Does a Big Name Dealer Truly Inspect Your Vehicle? Find Out.
Under the Hood With Glen: How Dirty is Your Cabin Air Filter?
This Is Why You Should Never Ignore Dashboard Lights

Your Auto Repair Shop in Tempe
Good Works Auto Repair has earned a 98.23% customer satisfaction rating! Will you be our next satisfied customer?
From preventative maintenance to complex auto repairs, our ASE Certified mechanics are ready to get you safely back on the road.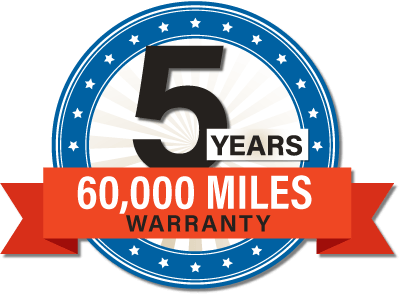 As an award-winning auto repair shop, we know how to go above and beyond your expectations. A Good Works Car Repair experience includes:
Quality, professional auto repairs by ASE certified mechanics
The best warranty in the automotive industry: 60,000 miles/ 5 years
10% off discount for new customers
A Comprehensive State of Health Assessment for your vehicle on every visit
Free rides to and from the Tempe Light Rail Station while your vehicle is in our shop
Friendly staff and expert technicians – we work together to fix it right the FIRST time!
Convenient service hours and scheduling – Good Works Tempe has you covered!
Honest auto repairs, including a written estimate of needed repairs and how much they'll cost.

Comprehensive
State of Health Assessment on EVERY visit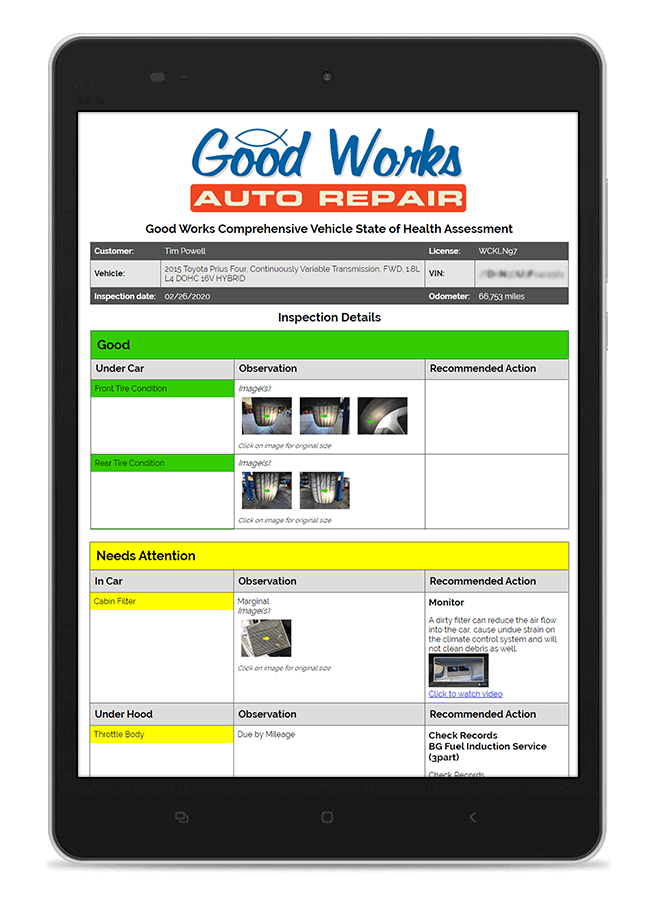 Don't just take our word for it!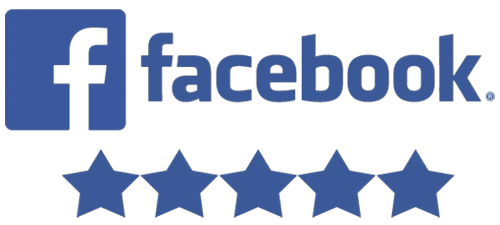 "
I enjoy the friendly service when you walk in, the quality of service from the guys, and the honesty of everyone there!
"
– Lisa B.
"
We've been coming to your shop for about three years now and you never let us down. We continue to appreciate your high level of customer service and will continue to send our friends your way. Thanks again!
"
– Larry O.
"
I appreciate the great work that you do. I especially appreciate knowing if I am going on an out of town trip, that my car has been examined meticulously. Last year, I was planning an out of town trip to Flagstaff; you discovered that my battery was about to expire. I was able to replace it before leaving. Thanks!
"
– James C.
Schedule an Appointment
and discover our award winning customer service!