Text NEW10 to 21000 for 10% off Your First Visit!
Whats Happening at Good Works Auto Repair!
March 2020
Happy St Patrick's Day!
In honor of St Patrick's Day we have a Lucky Pot Of Gold!  While your vehicle is in for service, you will be able to draw a  LUCKY envelope out of our pot of gold!  Each LUCKY envelope will have a discount offer inside to use towards any service.  Each envelope contains a card worth anywhere between $5 and $20.  Do You Feel Lucky?
*Offer only available for month of March.   Appointment required.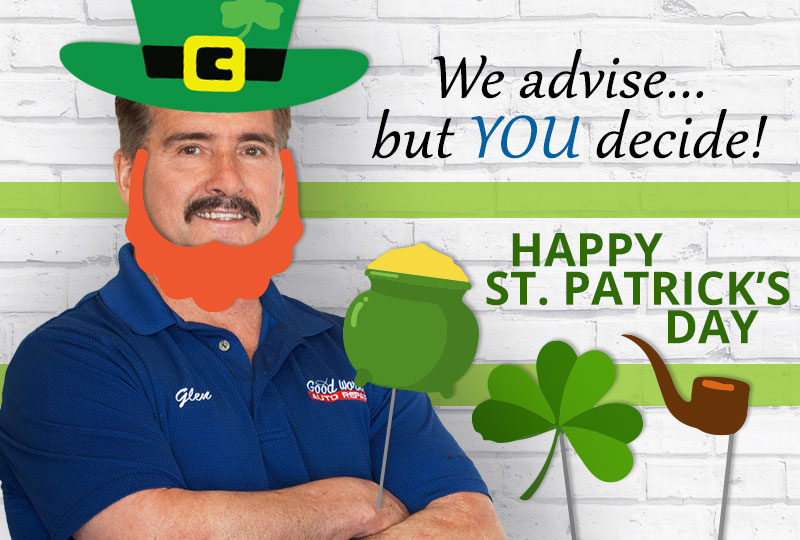 March is Traffic Safety Awareness Month in Arizona. Together we can help spread the awareness. Join us or donate to The Red Means Stop Organization
Traffic safety impacts all of us (drivers, passengers, pedestrians, e-scooterists, motorcyclists, bicyclists). Unfortunately, Arizona ranks among the worse states for red light running, speeding and pedestrian fatalities. We were also identified as a state with the least skilled drivers. The Red Dinner is an opportunity for you to learn more about the significant traffic safety issues we face as a community and how to be part of the solution. You will hear from victim families that have been impacted by crashes. Remember, we can, or our loved ones can, fall victim to carelessness on our roadways at any given moment. Help us make Arizona roads safer. Arizona has to do better, be better, because we deserve it, our families deserve it. All proceeds will go toward Red Means Stop's programs and initiatives.
Wednesday, March 25, 2020 at Evie's Pavilion at Papago Golf Course
5595 E. Karsten Way, Phoenix, AZ  85008
Time:  6:00pm to 8:30pm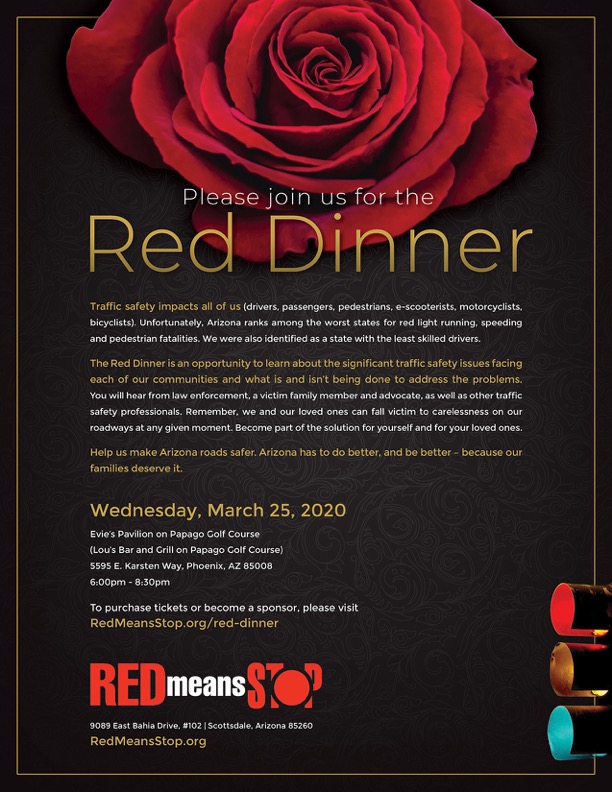 We now have EXTENDED HOURS on Saturdays
Begining this month on saturday our hours will now be from 7:30am-5:30pm. We are open longer on Saturdays to better assists your needs. We know the work week can be busy, so drop off your car for service and go about your Saturday and we'll call you when it's done! Its THAT easy.

We Love Reviews
We appreciate your reviews and feedback. Not only does it give us a chance to hear from you, but it allows us to make your repair experience the best possible! If you would like to leave us a review please follow the button below!

Open Saturdays
Make your appointment today!