Text NEW10 to 21000 for 10% off Your First Visit!
What's Happening
at Good Works Auto Repair
This Month!
The Heat is Here!
When was the last time you had your A/C and Cooling Systems checked out? Chances are it's been a while. NOW is the time to take care of these items, before the triple digit heat is here until the fall!
Get your A/C checked before it's too late. Make your appointment today!

Should You Use an A/C Recharging Kit?
Savvy consumers are always looking for ways to save money. After all, you work hard for your money … why spend more than you have to?
When it comes to auto repairs, however, spending wisely often looks a little different. In our experience, the best way to save money on auto repairs is by following a preventative maintenance schedule that catches small problems before they become big ones.
In contrast, some vehicle owners wonder if they can save money by doing their own repairs. Take your A/C system, for example … is it wise to use a DIY A/C recharging kit to get your system running properly again? We don't think so, and here's why.
Why NOT to use an A/C recharging kit
When your A/C system stops blowing cool air, you're typically frustrated and want to get it fixed as soon as possible. Before you head to the local auto parts store for an A/C recharging kit, however, consider this:
A/C recharging kits aren't compatible with every car. If you have an older make and model, or a very new one, the refrigerant in these kits may not be compatible with what's in your vehicle. Mixing the two is not a good idea and many auto repair shops won't want to service your vehicle if you've put in the wrong refrigerant.
Adding more refrigerant may not solve the problem. If your A/C system is very low on refrigerant, it's evident that there is a leak. Simply adding more refrigerant doesn't fix the leak. Because of this, moisture and air may be getting into the system, increasing the potential for further damage.
Refrigerant should be added by weight, not by pressure. Unfortunately, an A/C recharging kit only comes with a pressure gauge and no way to measure exactly how much refrigerant should be added. This can result in overcharging and damage to your A/C system.
Stop leak sealer may cause more damage. Most DIY A/C recharging kits come equipped with a stop leak compound. While this is intended to plug leaks in the system, it may not successfully do so. Furthermore, it contaminates the refrigerant in your A/C system. When you end up taking your vehicle to your local auto repair shop, they may charge you extra for filtering out the stop leak compound so they can run the refrigerant through their recycling machine.
Professional A/C service is best
While there may indeed be some Do-It-Yourself auto repairs that you can handle, fixing your malfunctioning A/C system is probably not one of them. Instead of using a DIY A/C recharge kit, we recommend having your vehicle serviced by a trained mechanic at a trustworthy auto repair shop. Keep your cool with professional A/C service today!

Are you looking to purchase a used vehicle? Maybe you're planning on flipping it and making a profit. Check out our latest video on Under the Hood With Glen to see why gettnig a pre-purchase inspection is VITAL when purchasing a used vehicle. It could save you a lot of money!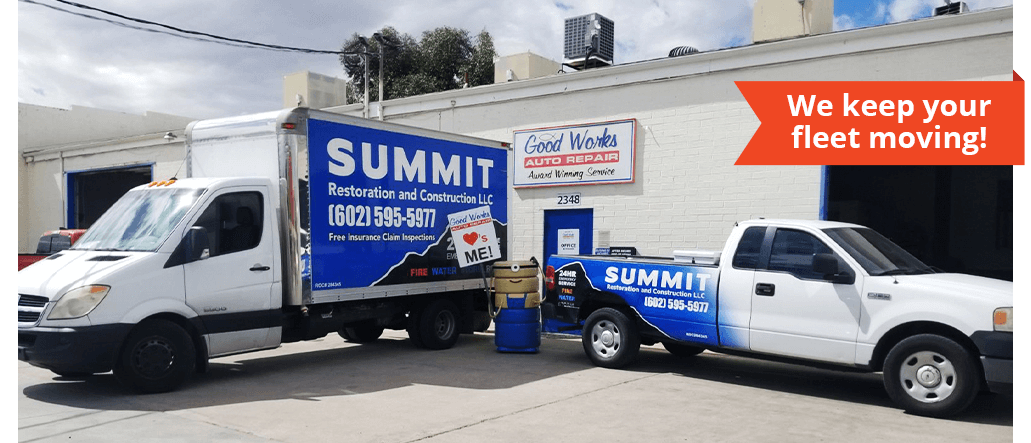 We Offer Fleet Services in Tempe & Mesa
Good Works Auto Repair is happy to offer fleet repair and fleet services to the Greater Phoenix Area, including Tempe and Mesa. If you are looking for an Auto Repair shop that puts customer satisfaction first, Good Works is the repair shop for your fleet services and repair. Good Works Auto Repair promises to make your fleet a priority. Call our Tempe/West Mesa office today and receive priority scheduling for your next fleet service or repair.
We know how important your fleet is to your bottom line. We know that even one vehicle down costs you time, money, and customer satisfaction. Good Works Auto Repair fleet service promises that your fleet is our priority. You automatically receive priority scheduling, convenience, and a partner in keeping your fleet on the road!
Commercial Vans
Light Commercial Trucks
Delivery Vehicles
Passenger Cars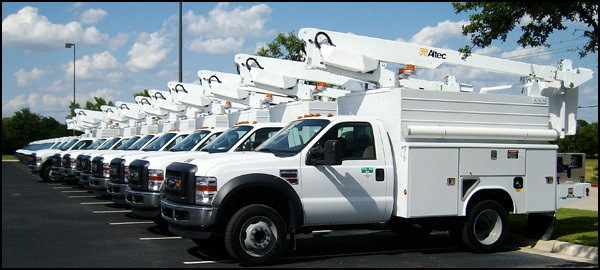 Open Saturdays
Make your appointment today!