For most businesses, 2020 was an incredibly challenging year thanks to the COVID-19 pandemic. Not surprisingly, the auto manufacturing industry wasn't exempt from this. A variety of factors, including temporary shutdowns and vehicle parts distribution issues, led to impacts on overall vehicle production. Now, the challenges continue in 2021 with another problem … a global chip shortage.
What caused the chip shortage?
Semiconductor chips are used in a variety of electronic products including personal items like cell phones and laptops. They're also used in the electronic systems of today's modern vehicles, giving us some of our favorite features.
Thanks to more people working and schooling from home during the pandemic, last year saw a significant increase in demand for personal electronics to outfit their home work areas. Unfortunately, production of the microchips required for these products couldn't keep up with the demand.
While this is the leading cause of the worldwide chip shortage, weather has also played a factor. Taiwan, the country in which many of the chips are made, didn't get any typhoons last year. The resulting water shortage has impacted chip production as water is a necessary part of the manufacturing process.
How does the chip shortage affect car prices?
The answer to this question lies in a simple lesson in economics. Fewer chips being made means fewer vehicles can be produced. When there are less vehicles available, but the demand is still high, the prices go up.
This all boils down to fewer new vehicles on the lot at your local car dealership. And, the ones that are there will likely be priced higher than usual. That leaves you, the consumer, with fewer choices and a higher price tag … ouch!
What's the solution?
Many experts expect the chip shortage to last into 2022, so the problem isn't going away anytime soon. So, what do you do in the meantime? The answer is quite simple … do your absolute best at maintaining the vehicle you already have!
If you've ever been to our auto repair shop, you know that we're big proponents of preventative maintenance. The better you take care of your vehicle now, the longer it will last in the future. And, when you catch small problems early, you can eliminate or decrease the chances for bigger problems later.
Essential preventative maintenance items
At Good Works Auto Repair, we prefer to maintain your car, not fix it. That philosophy has helped us keep our own vehicles in great shape, even though their average mileage is over 180,000 miles!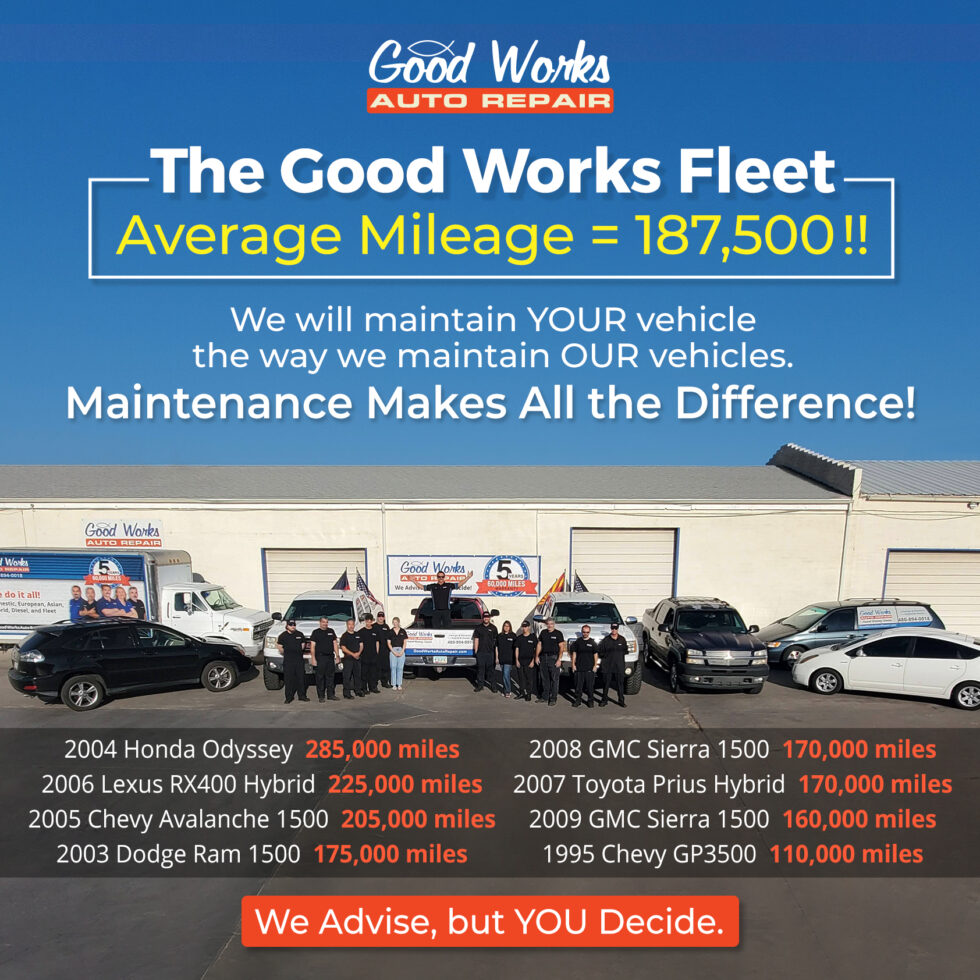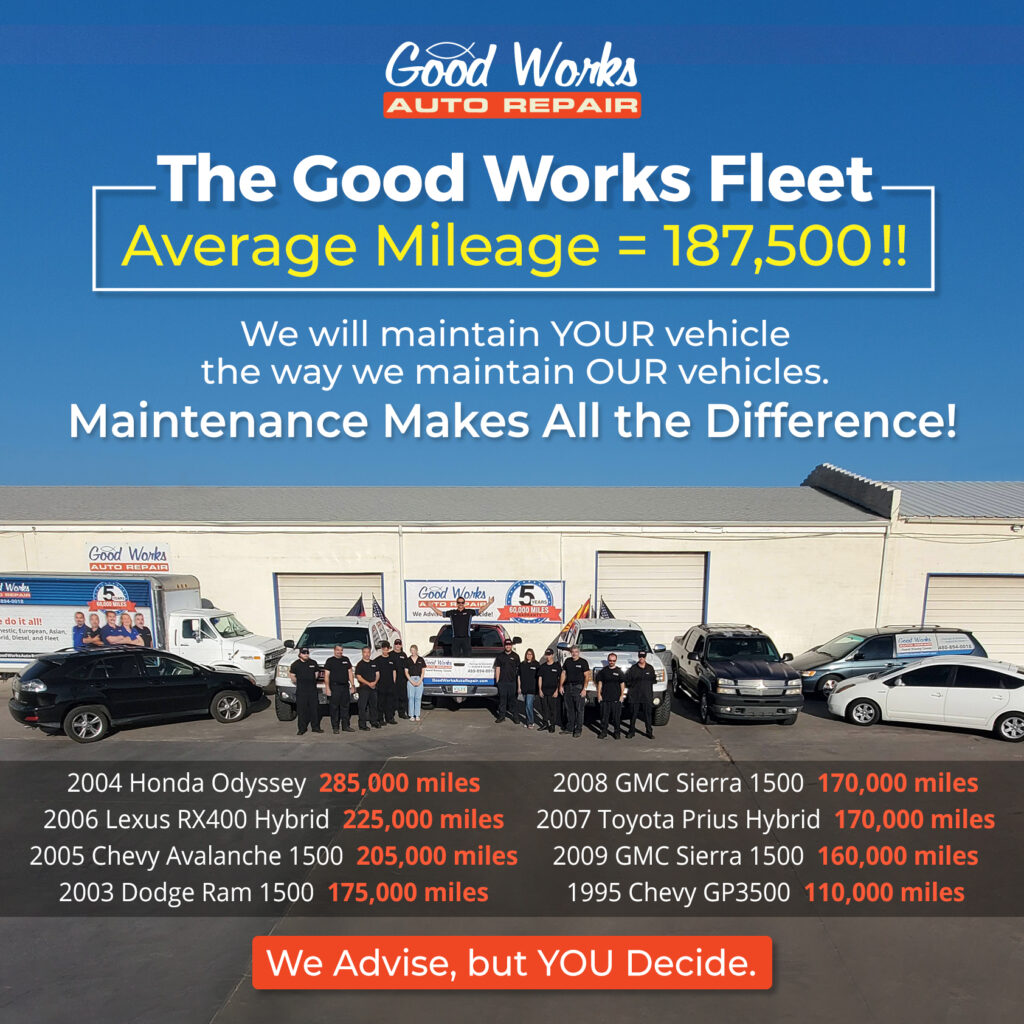 Here are some important preventative maintenance items to remember:
Regular oil changes – typically recommended by your vehicle's manufacturer to be every 5,000 to 10,000 miles
Transmission service – including a transmission flush, recommended every 30,000 miles
Air, fuel, and cabin filter changes – replaced when dirty or as recommended by the manufacturer or your trusted mechanic
Timing belt replacement – typically between 75,000 and 90,000 miles
Brake components (pads, shoes, rotors) – Quality brakes may last upwards of 30,000 miles, but a regular brake inspection is recommended for safety.
These are just a few of the maintenance items that can help save you money in big repairs down the road. For a complete maintenance checklist, schedule an appointment with one of our expert mechanics and we'll provide you with a recommended maintenance schedule specific to your vehicle.
Whether the chip shortage lasts a while longer or not, we're excited to show you the secrets of how to maintain your vehicle so it will last longer and keep more money IN your pocket!