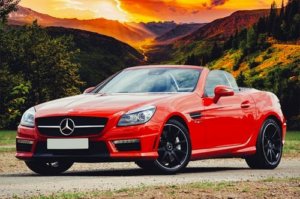 If you're the proud owner of a European model vehicle, you're part of an elite group – one that values the quality, performance, and craftsmanship that a luxury, foreign model has to offer. Unlike many average vehicles, cost is not the primary factor driving the purchase of most European autos. But, is a European auto repair shop really necessary?
With a significant monetary investment in your luxury vehicle, it doesn't make sense to leave its repair and maintenance up to the average repair shop. At the same time, however, there's no need to take your European auto to the dealership you bought it from for repairs, either.
5 reasons to choose a specialist for your European auto's maintenance
Those familiar with horse racing can appreciate this analogy – think of your luxury European vehicle as a thoroughbred horse. Its supreme performance depends directly on the care and attention it receives. Here are just a few reasons why you should entrust your European auto to a specialist who is specifically trained in its maintenance:
Specialty tools may be required
Some Euro cars, especially the more modern ones, are built in ways that are very different from that of American or Asian standards. The average mechanic, then, may not have the appropriate tools to properly diagnose and fix the vehicle.
Advanced training is valuable
Since European vehicles may have systems or parts not commonly found on an average vehicle, special training is required to improve the accuracy of diagnosis and repairs.
Specialty parts are needed for even commonplace repairs
Procedures on a European auto, such as a simple oil change, can be more complicated and require different parts than typically needed on other vehicle makes and models. The average repair shop or mechanic may not be familiar with these parts or keep them in stock.
State of the art equipment for repairs
Diagnosing and repairing today's modern vehicles, especially foreign ones, requires equipment that keeps up with advances in technology. The more technologically advanced the automobile is, the more specialized the equipment needs to be. Not every repair shop is willing or able to make continuous investments in their equipment to keep up with increasing standards.
ASE certified technicians are the best in the field
The National Institute for Automotive Service Excellence, or ASE for short, certifies a technician's knowledge of specific job-related skills. A repair shop qualified to complete European auto repairs is more likely to have ASE certified technicians on staff that are trained to work on your specific vehicle.
Good Works Auto Repair is a European auto repair shop
At Good Works Auto Repair, we believe in protecting your vehicle investment every step of the way. That's why we hire ASE certified technicians who have demonstrated their ability to properly diagnose and repair many different makes and models, including European vehicles.
Our automotive professionals have the latest in training, equipment, and tools to meet your vehicle's repair and maintenance needs now and in the future. Give us a call today to schedule European auto service and repair.