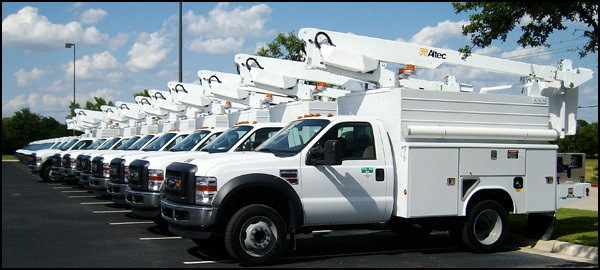 If your business has a fleet of vehicles that you rely on for making money and maintaining superior customer service, then you know that even one vehicle breaking down can throw off your schedule and your ability to provide the best services to your customers – plus it costs you money! We work with businesses of all kinds to provide fleet services – maintaining and managing your fleet of vehicles so that you can be sure that you never find yourself breaking down on the way to a job – and if you do? We're there for you!
Why should you consider outsourcing your fleet services?
Not only does it make sense financially, as a cost-saving tool, but the long-term cost savings of major repairs and loss in revenue also make good fiscal sense. Since we're the experts in vehicle performance, it makes sense for us to manage and maintain your fleet (https://goodworksautorepair.com/fleet-services-repair-tempe-mesa/) so you can focus on providing the best service to your customers leading to higher customer satisfaction.
Ready for even more benefits? The list goes on
The internal business benefits are huge. You'll enjoy improved fleet safety, increased availability and reliability, greater cash flow, and enhanced productivity.
Your company can improve focus on service and we'll focus on your fleet.
Fleet maintenance services will help to reduce your costs – up to 30%!
You'll have less human resource requirements to worry about within your business and you can focus on the people who you rely on to make your business work well. When it comes to your vehicles, it is OUR job to focus on personnel, expertise, shop equipment, and training for 'quick-fix' repairs to preventative maintenance.
Improved fleet performance will be obvious thanks to increased knowledge and we can even assist you in making the best decisions for your business when it comes to making better fuel and vehicle purchasing decisions.
We have a very quick turnaround for your fleet services and will ensure that our schedule fits your schedule.
 Increased cash flow. Outsourcing results in a reduction in operating costs.
Reduced capital investment because of preventative maintenance. This simply improves vehicle lifecycles and reduces or eliminates the need for "spare" vehicles.
Reduced risk with repairs. We're going to follow guidelines from OSHA, EPA, DOT as well as various federal, state and local laws. Something else you won't have to worry about!
These are just some of the dozens of benefits you get when you outsource your fleet maintenance to our shop. Backed by our excellent warranties and reliable services, your business can get back to the core of what it once was before you had to worry about your vehicles. Preventative maintenance is one of our biggest passions when it comes to our customers and working on their vehicles, so it is just natural that we focus on this with our fleet vehicles as well.
What happens should your fleet vehicle break down?
Every time a vehicle comes to our facility, we automatically run a 22-point inspection to ensure that you have no unpleasant surprises down the road. We take care of you, so that you can take care of your customers too! Visit our shops or give us a call to learn more about our fleet services and even more benefits of outsourcing them to us.