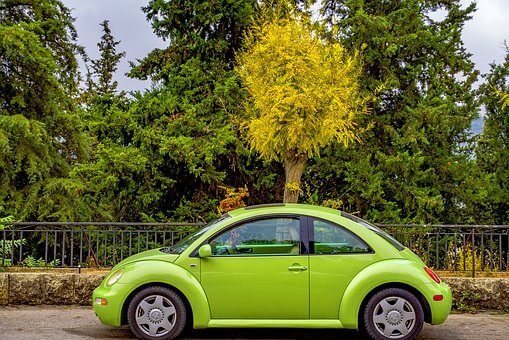 Have you ever gotten into a taxi and been grossed out? Have you ever ridden in someone else's vehicle and wondered who or what must be living under the seats? Maintaining the quality and cleanliness of a vehicle, especially if you are an Uber or Lyft driver is crucial in making sure your customers are content riding in your vehicle. But, it does go beyond just the visual condition of your vehicle.
If you are an Uber or Lyft driver, it is important to maintain your vehicle's driving condition so it feels and sounds okay to your passengers, and is safer for you and them to be riding in. Plus … all that extra driving puts more pressure on your vehicle. Finding a trusted repair shop to provide you with auto repairs and preventative maintenance services is an essential part of your small business.
Maintenance Matters
Vehicle maintenance is important for anyone who drives a vehicle. It is your responsibility to make sure to get those oil changes, make sure your tires are in a safe condition and so on. This can double the life of your vehicle.
Maintenance Means Money
Your profits are your money, and your customers will judge your vehicle as soon as they see it pulling up to the curb. They see the condition of what you're driving and intuitively know how well your vehicle is maintained by the smells, sounds and feel while riding in it. This makes an impact on your rating, thus leading to higher tips and your overall profits. You don't need squeaky brakes or other common auto repairs getting in the way of your overall rating!
Miles Means Maintenance Needed
The more you drive, the more you need to maintain your vehicle. Using our service interval schedule, you can see which mileage points have which recommended preventative maintenance services. As you accumulate the miles by driving your vehicle, you'll need to pay close attention to what your vehicle needs. Monthly and quarterly maintenance and planning carefully (yes, it costs some profit expenses) will help you save on expensive car repairs, avoid breakdowns (hopefully not while you're driving customers), and extend the life of your vehicle. Maintain fluid levels, tires, brakes and vital systems regularly!
Quick Tips
Here are some quick reminders on how to get the most from your provided ride and vehicle service:
Follow a routine maintenance schedule
Get regular oil changes
Let your vehicle warm up
Check the tire pressure often
Go easy on your brakes
Follow good driving habits
Use your parking brake
Use a trusted repair shop to help maintain your vehicle through maintenance and repairs
Set aside money for preventative maintenance services – it'll cost money to make money
You can be successful driving for Uber and Lyft – just be sure your vehicle is well taken care of AND safe!