In spite of the best planning, sometimes necessary auto repairs give our customers unpleasant surprises. Surprises that could leave them financially strapped or without wheels. We know that you depend on your car for everything – most importantly, for your family, your job, your life. That's why Good Works Auto Repair offers payment plans to our customers. Knowing how you'll pay for unexpected auto repairs, whether it's through your own savings or one of our payment options, will take the burden out of keeping your car on the road.
Budgeting For Auto Repairs
In a perfect world, you would always have enough cash on hand to cover everything your vehicle needs. In fact, financial experts recommend predicting your yearly auto repair expenses and working them into your household budget. Once you have a total, divide that into twelve payments, one for each month of the year. Pay yourself that payment each month and put it aside into a savings account. When the need for auto repairs arises, use that money to cover the expense.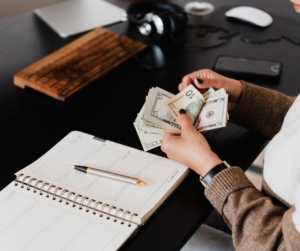 That all sounds simple enough, but will this process cover everything? The simple answer is, no. The car repair fund in your budget will typically handle predictable expenses. These often include preventative maintenance services like oil changes and tire rotations. It won't usually be enough to cover larger expenses, such as a failed transmission. When your savings or monthly budget simply isn't enough, it may be time to look at other options. Rather than paying for everything all at once, you may be able to take advantage of one of our payment plans.
Auto Repair Payment Plans
While there are a lot of auto repairs that won't break the bank, there are others that might surprise you at just how expensive they are. Here is a list of the more expensive auto repairs that you may be faced with at some point. Obviously, these prices will vary based on the shop and geographical location. They are also affected by the make and model of your vehicle as well as labor costs. However, here are the average repair costs so you have an idea of what to expect:
Transmission – $4,000-$5,000
Suspension – Up to $3,500
Camshaft – Up to $3,000
Head Gasket – $2,000
Catalytic Converter – $1,500
Brake Line – $1,000
Air Conditioner Compressor – $500
Mass Air Flow Sensor – $400
When your car needs a major repair, it's often not one that can be done in phases. Therefore, our auto repair financing programs let you get that fix taken care of now – even if you have little or no credit.  Setting up payment plans for your auto repairs will keep you on the road while keeping your finances intact. We make it easy … simply get the auto repair payment plan set up and control your account all from your computer, smartphone, or tablet.
Option 1: Synchrony Car Care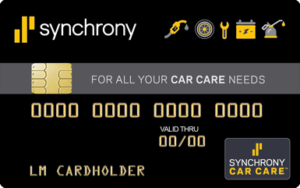 If you're facing an expensive auto repair, take a look at Synchrony, one of our most popular payment plans. Synchrony Car Care™ is a consumer credit card program that has provided customers with convenient financing for over three decades.  Simply get the auto repairs you really need, when you need them. Does your credit card have the Synchrony, Texaco, or Chevron logo on it? If so, then you already have a Synchrony Car Care credit card!
Option 2: Apply For Financing With West Creek Finance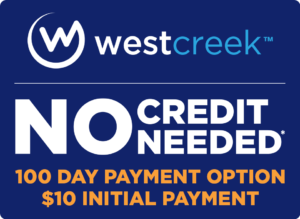 Do you have little or no credit? If so, no problem! West Creek Finance makes applying for auto repair financing a breeze – no credit is needed and they have high approval rates of up to $5,000. If your vehicle's needs are greater than what your personal finances can currently cover, simply ask us about West Creek Finance. Our staff will be happy to explain the benefits of any of the payment plans we offer. Then, you can decide for yourself if West Creek financing is right for you.
Option 3: Finance Auto Repairs with Lendmark Financial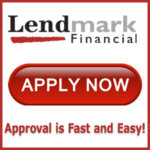 Lendmark Financial knows you are a unique individual with unique needs. Consequently, they meet those needs with a loan personalized just for you. Applying for financing is easy, and can even be done from your phone. Even better, you'll get results quickly and can work with Lendmark to create a monthly payment plan that works for your personal budget. Whether you need cash for an expected auto repair, or for one that simply took you by surprise, keep your car on the road with a loan from Lendmark Financial.
Hassle Free Payment Plans Keep You Going
The next time you're faced with an unexpected auto repair, you can breathe a sigh of relief. At Good Works Auto Repair, we've got your back and we'll help you get the repairs you need and get back on the road. Simply schedule an appointment and talk to our staff about our hassle free payment plans!
Apply For Financing Today