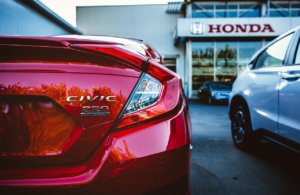 Honda owners are usually very proud of their vehicles. Honda is always at the forefront in automotive technology and automotive advancements. They work hard to improve features and safety while giving their customers vehicles with the best gas mileage and awesome vehicle longevity.
In order to help a Honda vehicle last as long as they should, and we all know that is quite a long time and a LOT of miles, your vehicle deserves the best Tempe Honda Service and repairs out there. Your automotive technician should be certified, experienced and qualified to repair and maintain Honda cars, not just some generic knowledge of vehicles as a whole.
The Best Honda Service
Because Honda is all about moving forward and being innovative, it is a requirement that Honda repair shops and mechanics be experts when it comes to Honda service. This means a lot of continuous training and education in order to keep up with the advanced technology. Here at Good Works Auto Repair, we are proud to say that we are a qualified Honda repair shop. We are prepared to give your Honda vehicle the best service it can get!
From extensive auto repairs to routine maintenance services like oil changes or battery service. We have the right parts and the right people with the right qualifications to do the job!
Not every Tempe repair shop can say this; our technicians are ASE certified mechanics  and we provide a number of services to fix any problem on Honda vehicles. We aren't here to simply repair the problems. Our services and philosophy is to maintain your vehicle so that we can help PREVENT those major repairs and breakdowns in the future.
Quality Honda Service is our goal and we even back it with an outstanding service warranty – a 36 month / 36,000 mile warranty on parts and labor for major repairs. We bet your average repair shop won't give you that with the work!
Are you ready to have a qualified, trained professional repair or maintain your beloved Honda? Great – we are waiting! Give us a call today. Let's see how long and how far you'll go behind the wheel of your Honda car.