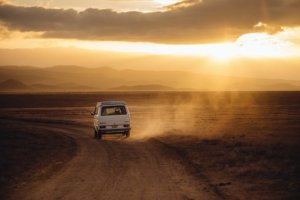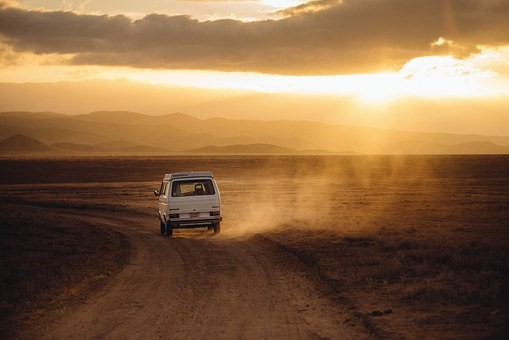 When you get a new car, you can thank your suspension system for a smooth ride. But like many good things, it won't last forever – at least not without some maintenance. When it's time to take a road trip, or a relaxing Sunday drive, the last thing you want to feel is every bump along the road. Learning a little about your vehicle's suspension system will help you know when it needs some extra TLC.
What is the suspension system?
If you like old movies, maybe you've seen an old jalopy bouncing along a bumpy road. The poor passengers are inevetibly jostled to and fro in their seats. Fortunately, today's cars don't provide the same experience, thanks in part to advances in the suspension. The suspension system is really a group of parts that work together as a team. When functioning properly, they make it possible for your vehicle's tires to stay in contact with the road and maintain traction, even with less-than-ideal road conditions. The result is a smooth, safe ride for the passengers and cargo.
How do you know if your suspension needs repair?
Unfortunately, your vehicle can't tell you when it's "sick", but there are some signs and symptoms to watch for. It's time to take your car to the repair shop for a thorough inspection if you notice any of the following:
A rough ride (feeling every bump in the road)
Pulling sensation when you're turning
The front end of your vehicle nose dives when you come to a stop
Tires wear unevenly
How much does a suspension repair cost?
As with any vehicle maintenance, the cost of suspension repair varies depending on multiple factors – the make and model of the vehicle, the part that is damaged or worn out, and whether you can fix it yourself, among other things. For the most accurate estimate, take your vehicle to a trusted repair shop for diagnosis and itemized quote.
Can you drive a car with bad suspension?
The short answer is yes, you may be able to drive, but not necessarily safely. While many people associate the suspension system with a smooth ride, it actually affects other areas of driving as well, including the ability to control the vehicle. For example, a damaged suspension can increase the time needed to be able to stop your car. If you notice any of the signs and symptoms mentioned above, it's best not to wait very long before scheduling an appointment for your car at the repair shop.
Where can I get my car's suspension repaired?
For expert service, take your car to a trusted auto repair shop when suspension repairs are required. At Good Works Auto Repair, we take your safety seriously and even check suspension components as part of 24 point free inspection. Let us take care of your vehicle and we'll keep you driving safely.