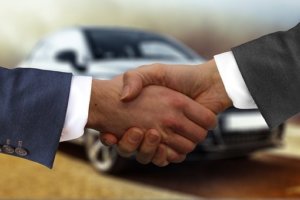 Everyone loves a great deal. There's nothing more satisfying than walking away from an important purchase, knowing that you got something of great quality at an awesome price. Sadly, however, many people do not get the same feeling when they buy a car.
With high pressured salespeople, and sometimes shady advertising practices, a trip to the local car dealership can be a stressful, not to mention an expensive, experience. Sure, there are some people who are a little more brazen and know just how to haggle with a salesman to get a price within their budget. More often than not, however, car buyers feel like they're at the mercy of the dealership and their sticker prices, not really knowing how to get the best deal. Here's where having a little extra knowledge up your sleeve can really help.
Best months of the year to buy a new car
If you've ever shopped for clothes, which we certainly hope you have, you likely know that there are certain times when they go on sale – times when you're most likely to get the best price. For example, you know that the middle of the summer is not the ideal time to get a great deal on a winter parka. The same holds true for buying a new car. There are certain times of the year that are better for buying cars than others.
September – With fall clothing and back-to-school specials comes great car deals. This is because many car dealerships get new inventory this time of year – they start bringing in the next year's models and are anxious to get rid of the "old" ones. Big savings and incentives are a great way for them to move older inventory to make room for the new. As long as you're okay with a vehicle that's not the latest model, this can really work in your favor and save you a chunk of change.
December – Yes, this is the time of year when almost everyone is shopping for Christmas gifts. But, that's not the only reason why this is a great month for new car shopping. It's also the last month of most dealerships' fiscal year and the end of a quarter – both time frames around which sales goals and incentives are centered. If a salesperson or dealership hasn't yet met their sales quota for the month, quarter, or year, you might be their new best friend – and they'll reward you handsomely for it by giving you sweet savings.
Late December (after Christmas) – It's worth mentioning that the later in the month of December you go, the better the deals may be. As the month and year come to a close, the heat really turns up in terms of trying to reach sales goals. Just don't wait too long to shop or you risk not being able to get your deal closed before the end of the year.
Holiday months (especially Memorial Day, Labor Day, and Thanksgiving) – We've already mentioned Christmas, but the holidays mentioned above are also popular for great car deals. Plan ahead so you have your research done before the holiday arrives – this way, you'll be ready to take the plunge if the dealership does indeed offer significant savings.
A final word on buying new cars
Yes, it's important to save money upfront on the purchase of a new vehicle, but don't forget how much it will cost you to keep it. We're talking about auto repairs and maintenance. Before you sign on the dotted line and drive away in your new car, do your research and look for vehicles that not only fit your budget when you buy them, but are also kind on your wallet when you go to repair them. If you're not sure, give us a call and we'll be happy to help!