Good Works Auto Repair Careers
Good Works Auto Repair, Tempe AZ is the number one choice for fair priced, quality and efficient vehicle maintenance. Centrally located in Tempe at the 101 and Broadway, Good Works Auto Repair helps to keep engines healthy with a focus on preventive maintenance.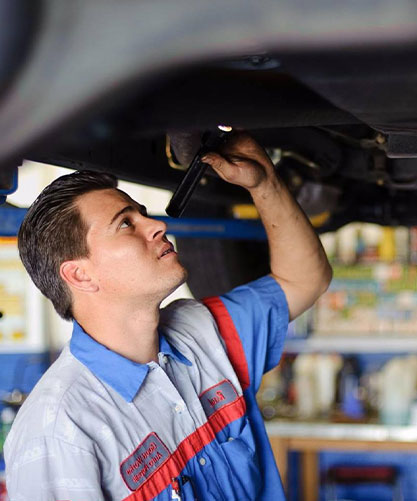 Careers at Good Works Auto Repair in Tempe, AZ
Why is Good Works Auto Repair the best in the industry? Easy, it's because of our employees. We know that it is impossible to make our customers happy if our employees aren't happy. That's why we lock up the shop on weekends, do our best to work with our employees' schedules, and provide a caring, respectful work environment. The Good Works team isn't just about working together, we're more like a family – a family with common values like honesty, integrity, and a genuine interest in the lives of those in whom we come in contact. To some, it might sound corny, but if you get a real sense of satisfaction from doing a job right – every repair, every time – you'll fit in well with our family.
We are currently seeking candidates for the following positions:
Automotive Technician
Automotive Service Advisor
Office Assistant
Please fill out the form below and submit resumes to manager@goodworksautorepair.com.
Want to hear from our employees about what it's like to be part of the Good Works Auto Repair Team?
Our Mission
To redefine the public's perception of our industry, by building relationships and delivering an exceptional service experience, one repair at a time!