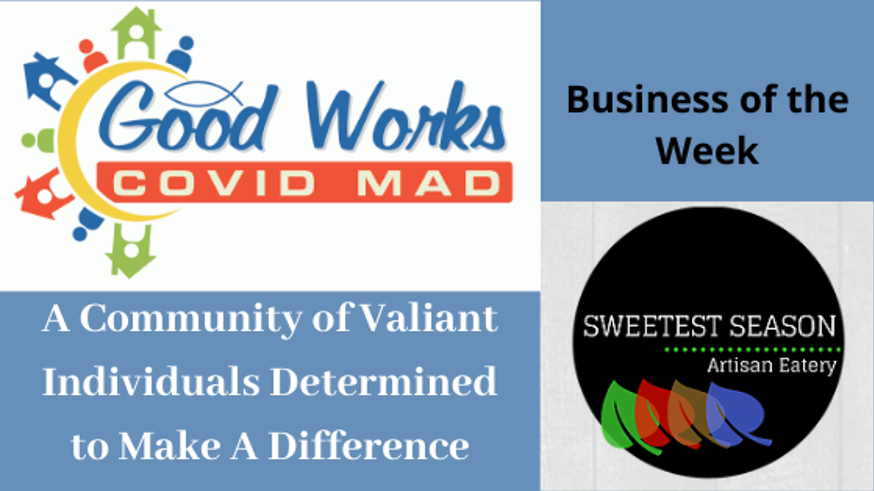 COVID MAD – Promoting Our Community's Business
Do Covid-19 and the events of the past few weeks have you worried, afraid, angry, or frustrated? If so, you're normal! Many of us don't respond well to change, especially changes that affect our health, the people we care about, and our personal freedoms.
We're here to let you know that we are here for YOU and our community, no matter WHAT is happening in the world around us.
How we can Make A Difference together
Instead of focusing on what we DON'T have, and negative emotions like anger and fear, we want to encourage POSITIVE action in our community.
As an Essential Business during the Covid-19 crisis, our doors remain open to serve you and our entire community. Whether you're another business that needs fleet repairs, or you're an individual vehicle owner who needs our auto repair services, we can help.
We also want to reach out and help promote other local businesses in our community. Some have been forced to close temporarily due to Coronavirus regulations, while others have had to alter the way they conduct their everyday business.
This is why we have created the COVID MAD program. For full program details, please visit our webpage and learn how to nominate a featured business of the week.
THIS week's featured business
Our first COVID MAD featured business is (drum roll please!) … Sweetest Season, your local artisan eatery right here in Tempe, AZ.
Are you looking for locally prepared food that tastes great? Look no further. Sweetest Season has everything from savory pastries to delectable sandwiches and healthy salads. Now, you can get great food while still practicing social distancing … just call ahead for delivery or carry-out (starting March 25th).
If you've been asked to work or school from home due to the latest Covid-19 developments, Sweetest Season also has tasty recipes on their website that you can make right at home. Sounds like a great plan for those of you who normally don't have time to cook but now need a break from work at home! Or, involve your kids and make it a lesson in home economics.
When you do get pick-up or delivery from Sweetest Season, or use one of their fabulous recipes, give them a shout out on Facebook and do YOUR part to promote our COVID MAD partner of the week!
Is there a local business you'd like to see promoted as our next COVID MAD featured business? Fill out the form here to make a nomination and join in our mission.