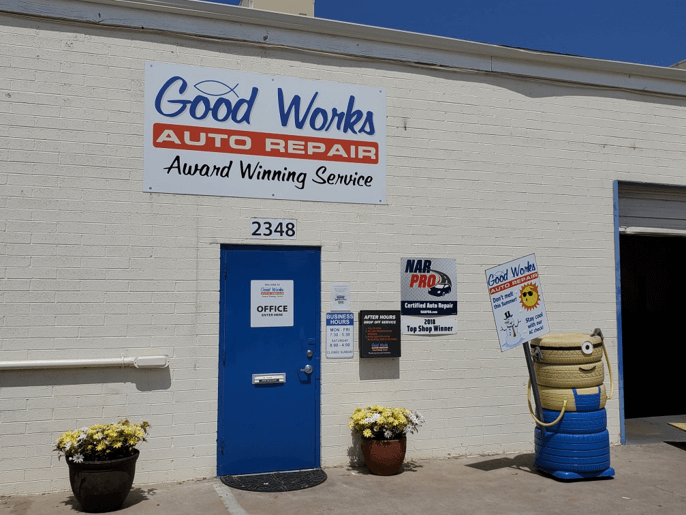 You're driving down the road and then suddenly, you're not. Your car decides to call it quits and won't go any further. As you coast to a safe place at the side of the road, your mind starts filling with questions. What is going to happen now? Where is the nearest auto repair shop? Will I need a tow truck? How much will it cost?
These are all valid questions and are ones that naturally come to mind when you're suddenly stranded with a malfunctioning vehicle. While it may be difficult, the best thing to do is to remain calm. As long as everyone in the vehicle is safe, this isn't the end of the world … it's just a bump in the road. With a clear head, now it's time to figure out what to do.
Questions to ask a prospective auto repair shop
Unless you're stranded in the wilderness, you likely have cell phone service and can look for local repair shops nearby. If you have more than one option, try calling a few to see which one sounds the best. Here are a few questions you can ask:
What are your service hours? Obviously, it would be nice if they are open when you bring your vehicle there, either by tow truck or by limping it to them. Beyond that, however, do their service hours work with your daily schedule in case you have to leave your car there for an extended period of time?
Are you qualified to work on my vehicle? You won't be able to discern how skilled the mechanics are by a phone call, but you can make sure there's at least one mechanic at the shop who is certified to work on your make and model. There's no sense in bringing your vehicle to a shop that isn't familiar with hybrid repair, for example, if you're driving that type of car.
Do you have ASE certified mechanics? If the shop does, it's no guarantee that their mechanics are the best, but it does show that they believe in having trained employees. ASE certification is just one way that mechanics can be tested to prove that they have the skills required to do the job.
How large is your auto repair shop? The answer to this question won't necessarily help you determine the quality of the shop, but it can provide you with some clues. Generally, if a shop has several vehicle bays, it means they're accustomed to servicing multiple vehicles at a time. This could indicate that they're a popular, trusted auto repair shop, and it means they might be able to get your vehicle in for service more quickly.
Do you offer any coupons or payment plans? Ideally, you already have cash in the bank as an emergency fund for unexpected car repairs. We know, however, that car repairs can sometimes be expensive and don't always fit neatly inside your budget. When a repair shop has service coupons or auto repair financing, it's a little clue that they care about their customers and their ability to pay for repairs when they're needed the most.
Scheduling necessary auto repairs
You may have your own preferred auto repair shop already. If not, however, the questions above can prove useful for finding one when you're not in an emergency situation, as well as when you're stranded. The bottom line is that YOU are in control of who you take your vehicle to. Make sure you feel comfortable before you hand over your keys.
Now that you've done a little homework, it's time to schedule an appointment with the shop you identified as the best. Even if they're not able to service your vehicle as soon as you get there, it's helpful to let them know you're coming. Happy travels and good luck!